Budget car hire near Rosario
Average waiting time is min
Our service allows you to compare car hire prices and conditions from Budget and other car hire companies at Rosario, Argentina and choose the most suitable option for you.
After doing a search on our website, you will get access to most or even all available offers from world-class car hire companies and local providers at Rosario, Argentina. Our long-term contracts with Budget and other leading car hire companies allow us to provide vehicles at good rates.
On our website, you can buy an Excess insurance that will allow you to reduce insurance costs by 30-60% and at the same time to be even more secure than with the standard insurance from Budget. We try to take care of every customer! If you have any questions regarding car hire on our website, do not hesitate to contact us - we are always ready to help you.
Budget car hire in Rosario, Argentina
We will help you to choose your perfect Budget car hire at Rosario, Argentina. Select the dates of your pickup and drop-off of car hire in the search form above and click "Search" or select a vehicle that interests you from the list below. Cars provided by Budget in Rosario, Argentina are edged with an orange frame in the list. Also, there are cars from other companies and in neighboring locations that will help you to choose the most appropriate car hire price.
Budget hire cars in Rosario and other relevant vehicles

Toyota Etios XS 4P
Intermediate
Chevrolet Corsa Classic
Compact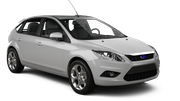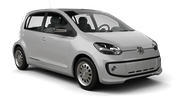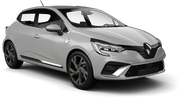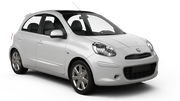 Toyota Etios XS 4P
Intermediate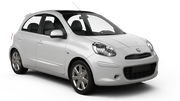 What to know about Budget car hire at Rosario?

Company name:
Budget Car Rental
Address:
1124 Sarmiento St, Rosario
Pickup type
Address: View address
Budget Rent A Car was founded in Los Angeles by Morris Mirkin in 1958. The company named this way in order to represent that their customers are "budget-minded" and "value-conscious". Since 2011 it's Avis Budget Group operating in more than 3000 locations all around the world: in Europe, the Middle East, Africa and Asia, North America, and Latin America.
Budget claims to exceed clients' expectations and to solve customers' problems creatively and take action on behalf of them. Budget's mission is to deliver a quality product, friendly service and great value consistently.
Today you have a possibility to rent a car from Budget in Rosario, Argentina. Fill in the search form and choose a vehicle for an exclusive price!
Where can I hire a car from Budget near Rosario, Argentina?
The airport zone is the most popular Budget car hire location in Rosario, Argentina. The car hire desk is usually located at the airport terminal, but sometimes you might need to use a free shuttle bus to get to the rental desk. Check the pickup type carefully when making your booking. If you're not travelling by air, Budget has several convenient car hire offices all over the city. Just check the list of available spots below or use our map.
Nearby car hire locations at airports
Map of Budget car hire locations near Rosario, Argentina
To access the widest range of car hire offers in the UK, select airport pick-up locations. If you are looking for a specific car, you can probably find it in Rosario, Argentina. At city centre and railway station car hire spots, Budget car fleet is slightly smaller, but the prices are usually lower than at the airport.
Budget cars for hire available at Rosario, Argentina
If you are looking for a vehicle of a certain car hire class, go to the corresponding page from the list of available car groups in Rosario, Argentina below. You can also choose a vehicle with an automatic or manual transmission.
FAQ - Budget car hire in Rosario, Argentina
What documents do I need to hire a car from Budget at Rosario, Argentina?
After you book your Budget car hire on Rental24.co.uk, don't forget to bring with you to Rosario, Argentina:
A printed car hire voucher that we will send you after your reservation.
A full driving licence held for a minimum of 1 year. If you are a UK licence holder, you need to provide a photocard along with your licence.
International Driving Permit accompanied by the original domestic licence is often required. Read rental conditions to check if you need to provide IDP.
A valid photo ID (passport or national ID).
A credit card (or debit card if accepted) in the name of the main driver to pre-authorise a deposit.
If you do not manage to provide any of the required documents or one of them is not valid, the car hire agency may refuse you car hire and your money won't be reimbursed.
Where is Budget car hire at Rosario, Argentina?
How to get cheap car hire from Budget at Rosario, Argentina?
Budget car hire company strives to make the car hire process easy and understandable for every customer, while constantly paying attention to the maintenance of a high level in everything. As a result, you will enjoy these benefits each time you pick up their vehicle at Rosario, Argentina.
Budget prices are amongst the most competitive in the car hire market. Subsequently, you always get a perfect car at an affordable rate at Rosario, Argentina.
Of course, there are always additional ways to hire a car and save extra money. The following essential tips are the step towards the best-priced vehicles:
book a car as early as possible - the optimal time is not less than 1-2 weeks before the car hire;
take advantage of long-term deals - each next day will cost cheaper;
select a vehicle according to your needs, but keep in mind that compact and economy vehicles are the cheapest cars;
use full-to-full fuel option;
avoid one-way journeys;
get advantage of our free additional extras;
try to find discounts and promotions.
What is the most popular car hire from Budget at Rosario, Argentina?
Budget at Rosario, Argentina is ready to provide a . The most popular Budget vehicles in Rosario, Argentina are:
In general, a debit card can only be used as a source of payment for a car hire at Rosario, Argentina. The fact is that when arriving at the counter, Budget requires a security deposit, which is available only on the customer's credit card. Read rental conditions to find out if you can pre-authorise a deposit with a debit card.
Moreover, the name on the credit card must be the same as the name of the renter. A deposit is required by the company to recover possible expenses related to damage, fines or other charges caused by the fault of the driver.
How much is Budget car hire deposit at Rosario, Argentina?
Budget can require a deposit amount from £200 to £3,000 at pick-up in Rosario, Argentina. This hold basically depends on the class of the vehicle you hire, type of insurance you purchase, and length of your rental. These funds will not be available for your use during your car hire.
Car hire deposit is a guarantee held on the credit card in the event of damage or theft of the vehicle. The money will be automatically released to your bank card if there is no damage or theft during the rental period.
How old do you have to be to hire a car from Budget at Rosario, Argentina?
As stated by Budget policy, the lowest age limit for car hire services in Rosario, Argentina is 20 years old. Each young driver who is under 25 years of age is subject to an underage charge. This payment is made in the office of Budget.
Can someone else drive my Budget car hire at Rosario, Argentina?
You will be happy to discover that an additional driver option is a way to let another person get behind the steering wheel of your Budget car hire in Rosario, Argentina. Although sometimes companies offer a free additional driver, most often it costs money – the option is paid directly at the counter.
It's possible to get several free extra drivers at once when making a reservation.
What insurance do I need to hire a car from Budget in Rosario, Argentina?
Each car hire company wants to be financially secure. Therefore, you can hire a car only with a valid insurance. If you don't have it, then Budget has a reason to refuse you.
There are several cases when you don't need an insurance protection plan:
you already have the initial coverage that applies to international pickups, and the type/class of car you select;
your credit card issuer has an extra insurance option, which covers you and car hire abroad.
If you don't fall under any of the items, then obtaining any type of protection is the only solution. You can buy Excess insurance at the stage of reservation on our website and secure your deposit. Or, you can buy Full coverage insurance or Excess reduction at Budget rental desk in Rosario, Argentina.