Why hire a car from AVIS in Salta, Argentina?
Booking at Rental24.co.uk is as easy as counting to five. You fill out a search form, get a list of available offers, compare them, select the best one, and confirm the reservation. A fast search engine with smart filters makes it simple to catch the perfect AVIS deal. Also, you can benefit from small but useful tips:
• Book a vehicle a couple of weeks before packing your bags
• Consider alternative locations within Salta, Argentina
• Add only the necessary extra options to your auto
Having a personal car at hand is a great way to make a trip bright and memorable; even more so if you are collecting it from a reliable and reputable company. Luckily, AVIS in Salta, Argentina offers a wide range of vehicles and you can find the perfect deal on our website.
According to AVIS car hire reviews, the company received a rating of 7.6 out of 10, which is a pretty decent result. It shows customers` attitude to the prices, services, and pick-up/drop-off processes. View the table on the right for more details on all suppliers' key characteristics in Salta, Argentina.
7.3 / 10
Overall value for money
---
6.1 / 10
Cleanliness of the car
---
8.1 / 10
Service at the rental desk
---
7.8 / 10
Car hire pick-up process
---
8.5 / 10
Car hire drop-off process
Average waiting time is 15 min
Cheap car rentals from AVIS in Salta, Argentina
You can pick up a car hire in Salta, Argentina for cheap and according to your particular requirements. The minimum price for a vehicle at AVIS is £46 per day or £245 per week. The average rate is about £66 per day or £348 per week, while the most expensive deals can reach a daily cost of £90 or a weekly rate of £474. Check the vendor`s price list to instantly check the current cost and save time.
AVIS provides a wide selection of cheap rental car offers, from economy and compact vehicles to premium models and 7-seater minivans. Compare and sort them using the filters available on our website to find the perfect deal quickly.
The cheapest AVIS Salta, Argentina rental cars are available in the Economy group, at the minimum price of £46 per day. View the catalogue of the most affordable options below. Inspect their specifications and click on the desired icon to proceed with your booking.
AVIS hire cars in Salta and other relevant vehicles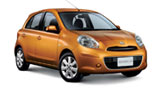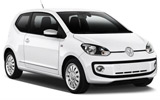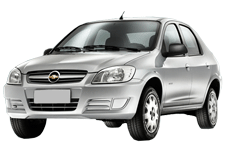 Toyota Etios XS 4P
Intermediate
Chevrolet Vectra
Intermediate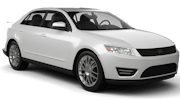 Toyota Etios XS 4P
Intermediate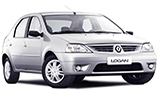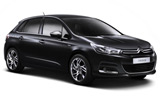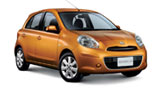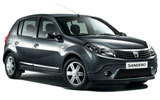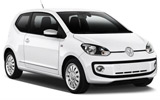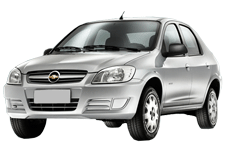 Toyota Etios XS 4P
Intermediate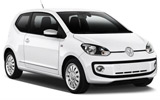 Unlimited mileage
Airport fee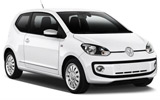 Unlimited mileage
Airport fee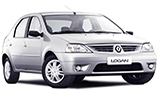 Unlimited mileage
Airport fee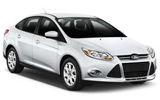 Unlimited mileage
Airport fee
Unlimited mileage
Airport fee
What is AVIS Rent a Car?
AVIS car rent is the missing element of your ideal trip to Salta, Argentina. Find your vehicle in a convenient location on the ground and start the adventure of your dreams.
Are you going to conquer the city and explore the local cultural highlights? Choose the manoeuvrable compact model for easy parking and driving. Are you planning to rent a car and go on an exciting day trip? Opt for something bigger and more powerful.
Rest assured that AVIS will cover you in any travel situation. The company provides an extensive vehicle fleet to suit your practical needs and aesthetic tastes. Thus, you can count on a positive travel experience with AVIS car hire Salta, Argentina. If you need more information about the supplier, please check the following section below.

Company name:
AVIS Car Rental
Address:
Caseros 420, Salta, 4400
Excess fee
33,057.85 ARS - 37,190.08 ARS
$125.35 - $141.02
Trusted since 1946 and operating in 166 countries of the world AVIS is truly one of the most popular car rental leaders.
Once have rented a car from AVIS you understand why customers trust them and love their service. "We try harder", - say the guys from AVIS, and this is more than just a company's motto. Businessmen, travelers, students all over the world rent and drive AVIS vehicles as the company offers cars for any occasion.
Your positive car rental experience is our mission. So we're monitoring car rental prices and reviews worldwide 24/7 offering you a real-time comparison between AVIS company and 800 more world-class car rental providers. That is why the right choice becomes simple with our service.
Documents required to hire a car from AVIS in Salta, Argentina
Read the company's Terms and Conditions carefully before confirming your booking. Among the car hire documents required in Salta, Argentina are:
A credit card in the driver's name. Make sure the card complies with the payment policy and has a balance sufficient to pay the full vehicle price, equipment, and deposit.
Full driving licence. The minimum term for which you must own a licence is 1 year. Also, an International Driving Permit (IDP) may be required if your domestic licence is not in the Latin alphabet. However, you can't pick up a vehicle with only an IDP at hand.
Confirmation voucher. We send you a confirmation voucher which you must present at the counter as proof of payment.
Other AVIS hiring documents may include a utility bill, passport ID, and a return flight ticket. However, they are usually required when using alternative payment methods.
Car rental minimum age requirement in Salta, Argentina
According to the supplier's policy, the minimum car rental age in Salta, Argentina is 21. However, until you reach 25, the company applies a daily underage charge and may limit the list of available vehicle categories.
The minimum legal age may vary by location. At some pick-up points, you can drive from the age of 19. At the same time, in most countries, including Ireland, Greece, the Netherlands, and Australia, AVIS provides a car rental for 21-year-old customers as a minimum age limit.
AVIS car hire locations near Salta, Argentina
If you don't want to start your trip at the airport, pick up your vehicle at another AVIS Salta, Argentina location within a short drive of the facility. A list of alternative points is available below. For your convenience, we have indicated the distance to nearby offices so that you can plan your trip.
Keep in mind that you must appear at the Salta, Argentina rental car counter on the date and hours specified in the voucher. The grace period for which you can be late without consequences is 2 hours. However, AVIS doesn't guarantee that the vehicle you have booked will be available after this time.
Nearby car hire locations at airports
Salta, Argentina car rental map with AVIS locations
For a better visual experience, check all available AVIS rental places on the Google Maps service. You can find the required location with reference to a nearby attraction, hotel, or train station. Click on the desired point to see the distance to the main airport on the ground and proceed to the booking.
What type of car to hire from AVIS in Salta, Argentina?
It all depends on your travel goals and personal preferences. You can choose from small economy and compact vehicles to large SUVs and minivans. When booking, you actually order a specific car hire type, not make and model. Therefore, in the end, you get a model that is similar in basic technical characteristics to the vehicle displayed on the reservation page. in Salta, Argentina, you get access to the following auto categories at AVIS: Economy, Van, Minivan, SUV, 7 seater, 8 seater, and 9 seater.
Can't decide what you need? Find your desired rental car group in the following list and click on it for more information.
What rental car brand to select in Salta, Argentina?
AVIS classifies its vehicles into groups. However, when searching on our website, you may see a reference brand and model that belongs to a particular category and is listed at the top of every deal. Thus, you may focus on a car rental specific model and imagine what auto to get at the end when travelling to Salta, Argentina.
Also, AVIS indicates 'or similar' next to the model name. This means the company undertakes to provide a vehicle similar in characteristics to the reference vehicle. According to ACRISS (Association of Car Rental Industry Systems Standards), each category bears a unique 4-letter code that indicates its major specs, including body type, number of doors, transmission and fuel type, and air conditioning availability. That is, you get a vehicle that is equivalent in these features.
However, you may collect a car hire guaranteed model as well. Look for Salta, Argentina car hire deals with the corresponding inscription in the search results. If your goal is to book a vehicle of a specific brand, find it in the following catalogue.
Car rental review of Rental24.co.uk: AVIS car hire in Salta, Argentina
Still in doubt about choosing the right company for your upcoming road trip to Salta, Argentina? Check at least one AVIS car rental review from previous customers in the catalogue below, and you won't hesitate in your choice. They provide an honest and informative point of view that makes it possible to take the decisive step in finding a reliable supplier in Salta, Argentina.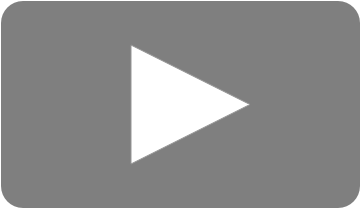 🇺🇸 Thrifty Car Rental in Washington DC Reagan Airport [DCA], USA - Review of Rental24h.com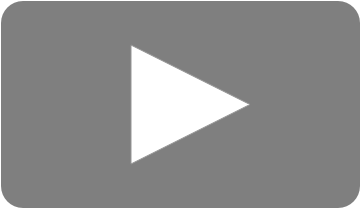 🇧🇶 CarVenience Car Rental at Kralendijk - Flamingo Airport [BON], Bonaire - Review of Rental24h.com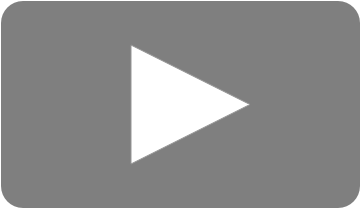 🇨🇿 Budget Car Rental at Prague Airport [PRG], Czech Republic - Review of Rental24h.com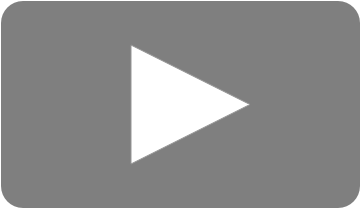 🇭🇺 GAME Car Rental at Budapest Airport [BUD], Hungary - Review of Rental24h.com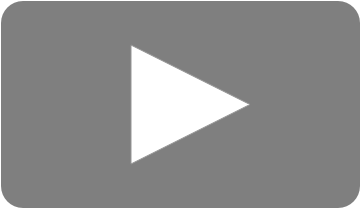 🇮🇹 TargetRent Car Rental at Venice Marco Polo Intl Airport [VCE], Italy - Review of Rental24h.com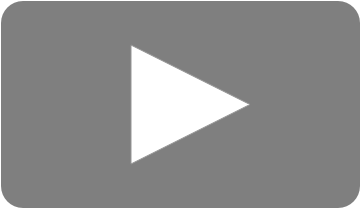 🇺🇸 Enterprise Car Rental at Reno-Tahoe International Airport [RNO], NV - Review of Rental24h.com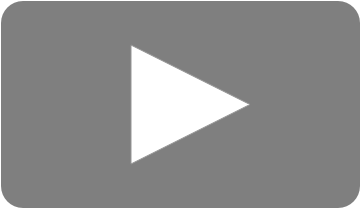 🇺🇸 Dollar Car Rental at Charleston Airport [CHS], SC - Review of Rental24h.com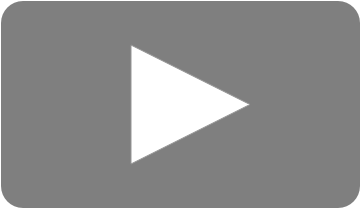 🇺🇸 Dollar Car Rental at Seattle-Tacoma International Airport [SEA], USA - Review of Rental24h.com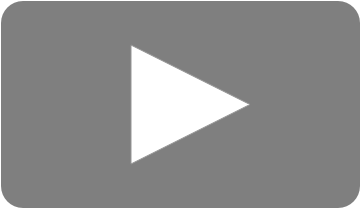 🇺🇸 THRIFTY Car Rental at Denver International Airport [DEN], USA - Review of Rental24h.com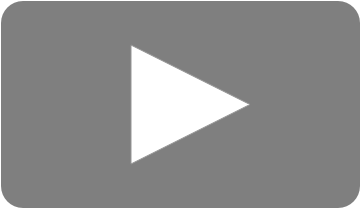 🇪🇸 GOLDCAR Car Rental in Barcelona – El Prat Airport [BCN], Spain - Review of Rental24h.com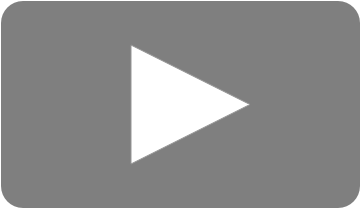 🇬🇷 AutoUnion Car Rental in Preveza - Aktion Intl. Airport [PVK], Greece - Review of Rental24h.com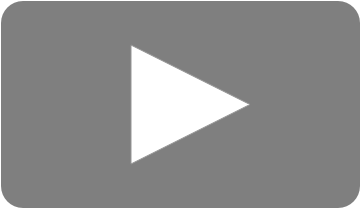 🇩🇴 EUROPCAR Car Rental in Santo Domingo Airport [SDQ], Dominican Republic - Review of Rental24h.com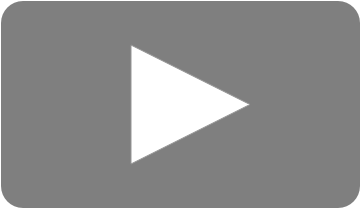 🇺🇸 ALAMO Car Rental in San Francisco Airport [SFO], USA - Review of Rental24h.com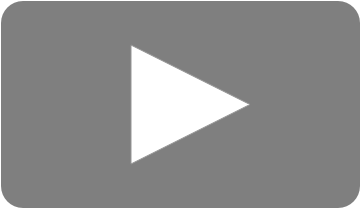 🇺🇸 FOX Rent A Car Rental in San Diego Airport [SAN], USA - Review of Rental24h.com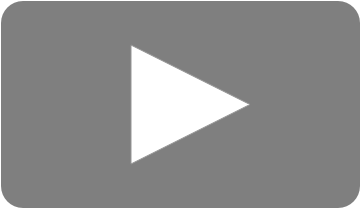 🇨🇦 Zoom Rent a Car Car Rental in Toronto Pearson Intl Airport [YYZ], Canada - Review of Rental24h.com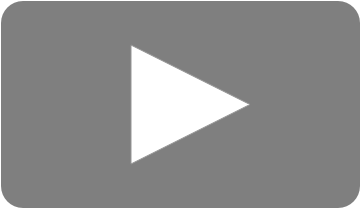 🇺🇸 Review of Rental24h.com: FOX Rent A Car Car Rental in Miami International Airport [MIA], USA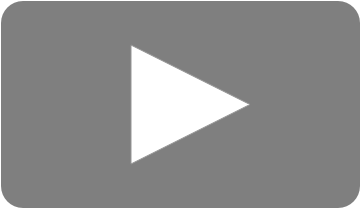 🇳🇿 Snap Rentals Car Rental in Queenstown Airport [ZQN], New Zealand - Review of Rental24h.com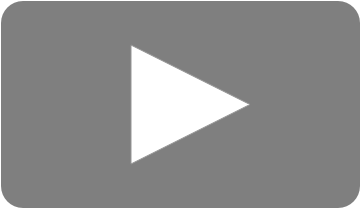 🇪🇸 WIBER Car Rental at Malaga Airport [AGP], Spain - Review of Rental24h.com
FAQs - AVIS car hire in Salta, Argentina
How much is it to hire a car from AVIS in Salta, Argentina?
The cost depends on the vehicle class of course. Also, the trip duration and seasonal demand matter. The lowest AVIS car rental price in Salta, Argentina is £46 per day. The average rate for AVIS deals is £66, and the maximum daily price tag can reach £90. When calculating Salta, Argentina rental rates on a long-term basis, the company lowers its prices.
Therefore, you get even better value from AVIS if you book at least for a week at minimum. The minimum price for such period is £245. The average rate per week is £348. And if you're picking up a high-end vehicle, expect to pay a maximum cost of around £474 per week.
The main tip for the cheapest price is to book in advance. Also, take advantage of the simple car hire Salta, Argentina price comparison available on our website in order to find the best deals.
What is the cheapest car to hire from AVIS in Salta, Argentina?
Сheap AVIS car rentals in Salta, Argentina are real! The cheapest car hire deal is the Economy Nissan March available for £46 per day. While the highest AVIS car rental price you will pay is £90 per day for a Standard Toyota Etios XS 4P.
Is it cheaper to pre-book a rental car in Salta, Argentina?
Elect AVIS to book a rental car, and plan ahead to get the cheapest rates near Salta, Argentina. The optimal period for reserving is 1-2 weeks before the pick-up date, although you can start checking the best deals a month in advance.
What is the age limit for hiring a car from AVIS?
The exact Salta, Argentina legal driving age depends on the specific car hire company. Before confirming the booking, check the details in the Terms and Conditions on the vendor's website. At the same time, you can check the minimum and maximum age limit to hire a car at AVIS in the following card.
| Vendor | Standard terms | Terms for young drivers |
| --- | --- | --- |
| AVIS | 21-99 years old | — |
| Alamo | 25-75 years old | 21-24 years old |
| SIXT | 21-99 years old | — |
| Budget | 21-99 years old | — |
| rentacar.com.ar | 25-75 years old | 21-24 years old — $15.00/day |
| Localiza | 21-99 years old | — |
| Fit | 21-70 years old | — |
| National | 25-75 years old | 21-24 years old |
What does off-airport car hire mean at AVIS?
Travellers booking a set of wheels for leisure or business purposes in Salta, Argentina have two pick-up options to opt for:
On-airport. The counter is available at the terminal, within walking distance of the baggage claim area. The car park is in the same building.
Off-airport. The supplier sits outside the terminal but within driving distance of the facility. You can reach the office with the Salta, Argentina car rental shuttle bus leaving near the terminal.
Is AVIS on-site in Salta, Argentina?
The following vendors sit on-site, within the terminal: HERTZ, SIXT, FIT, ALAMO, NATIONAL, RENT A CAR, EUROPCAR .
Use the AVIS shuttle service to get to the office. After landing in Salta, Argentina, follow the signs to the Ground Transportation/Shuttle Pick Up and board the bus with the appropriate plate. Shuttles run every 5-10 minutes within the company's business hours.
Is AVIS the best car rental company for a one-way trip in Salta, Argentina?
AVIS offers reliable and cheap one-way car hire in Salta, Argentina. This option adds flexibility to your ride and can be useful for:
trips between distant destinations or across the country
spontaneous decisions while travelling
saving time by not having to return to the original location
cases when your flight is delayed or cancelled
A large selection of economy, full-size sedans, SUVs, minivans, and pickup trucks are available for car rental one-way in Salta, Argentina. If you would like to check the availability of a one-way option, please complete the search form for the selected locations on the top of this page.
How to avoid AVIS one-way car hire drop-off fees in Salta, Argentina?
When you decide to return the vehicle to another location, AVIS applies a one-way charge, also called a drop-off fee. This is a kind of payment for the service the company provides by returning the vehicle to the original pick-up point. In this regard, travellers often ask how to avoid rental car drop-off fees. Are there any ways to do so?
Customers pay one-way charges when travelling between destinations over significant distances. At the same time, there are no associated fees when moving between two locations within the same city.
If you have booked a round trip, but decide to choose another Salta, Argentina car hire drop-off location, you will pay a one-way charge on top of the total price. However, some corporate locations make it possible to avoid this charge. If you would like to check drop-off rates for selected locations and find discount deals, please fill out the search form at the top of the page.
What is rental car insurance at AVIS company?
AVIS rental car insurance services cover the temporary vehicle you drive on your trip. This protection has multiple components and among all of them, you can find the desired.
Does my car insurance cover international rentals in Salta, Argentina?
Standard auto insurance provides minimal coverage from third-party claims in foreign countries. Use AVIS rental car insurance in Salta, Argentina to cover you in case of potential damage or theft.
What does car hire Excess insurance cover?
AVIS car hire Excess insurance protects you from extra charges related to damage or theft of your vehicle in Salta, Argentina. However, it doesn't cover damage to third-party property. Also, it doesn't compensate for medical expenses and the cost of any personal property inside the auto.
What insurance should I get with a rental car?
Actually, you get basic car hire insurance from AVIS when picking up one of their vehicles. If necessary, the company provides additional or comprehensive plans. However, you can also use your personal auto policy if it covers driving a rental vehicle abroad. Other available options are to take advantage of the insurance that comes with a credit card, or use coverage from a third-party company.
How long does AVIS charge you for damages?
You are financially responsible for everything that happens to the vehicle, from the moment of pickup near Salta, Argentina to closing the agreement upon return. This even applies to damage that occurs after an overnight drop, or before an employee accepts the vehicle after you leave. AVIS car hire company will charge you immediately on the counter for reported damage. However, in the case of unreported damage, the supplier may withdraw compensation within 28 days of the vehicle's return.
What is the AVIS car rental gas policy in Salta, Argentina?
According to the AVIS gas policy in Salta, Argentina, you can refuel yourself. Also, this option is called full-to-full or same-to-same. In this case, you must return the vehicle with the same amount of fuel in the tank as there was upon pick-up. Otherwise, you have to make up for the missing litres at a price higher than the local pump rate.
Another way to refuel is to prepay for it. Prepaid fuel saves you from visiting the gas station and costs almost the same as at the local pump. When comparing available fuel approaches, car hire in Salta, Argentina with the pick-up-full return-full option is more beneficial due to the cheaper pump price at the gas station.
Which car hire companies are in Salta, Argentina?
Surely, AVIS is an amazing car hire company that features a vast fleet and pleasurable service. But what if you want to drive a certain car model from AVIS which is not available in Salta, Argentina at the moment? What if your flight was cancelled and now you have to look for another car hire supplier? How can you find other companies that provide rental services near this airport?
Well, Rental24.co.uk understands the drivers and provides direct access to all car hire agencies at Salta, Argentina. Look through the table below and find out the most suitable option for your trip.