Car hire in Liege Airport [LGG]
Compare the best car hire rates and offers in Liege LGG Airport. You will be able to choose your perfect hire car in Liege for any type of road trip: romantic getaway, family holiday, business trip, solo travel, etc.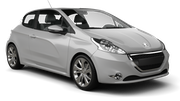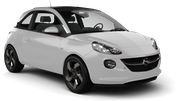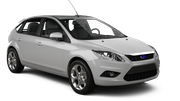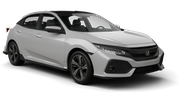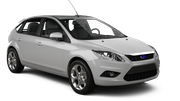 Skoda Octavia Estate
Estate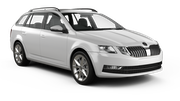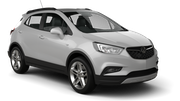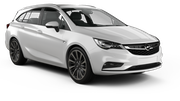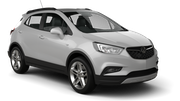 Mercedes C Class
Fullsize
Volkswagen Caravelle
9 seat people carrier
How to hire a car in Liege - Airport with Rental24.co.uk?
Using the search form, you will see a list of cars available for hire in LGG Airport, Belgium for the dates you selected. When you are choosing a vehicle, pay attention to the number of passengers, the capacity of the trunk, and the type of transmission. Make sure that the vehicle matches your needs.
If you choose a car marked "or similar", you will get a selected or similar vehicle, which means, if you select a 7-seater vehicle with automatic transmission, you'll get a car that accommodates at least 7 passengers with an automatic transmission. Use a filter to find offers that match your needs. Clicking on the "Important information" button near each vehicle, you will find car hire conditions and requirements to the age of the driver, driver experience, information about available methods of payment, insurance rates, etc.
Pay attention to the reviews and ratings of car hire companies because different providers have different ratings in Liege LGG Airport. To reduce the likelihood of problems while hiring a car, give preference to companies with a higher rating. Look through all the offers on our list, choose the one that matches your budget and hire it.
If you have any questions, feel free to contact us by chat, email [email protected] or phone, 1 (347) 719 1928
What car hire companies are in Liege?
Hire a car in Liege is provided by world-leading car hire agencies and local suppliers with different ratings. You can hire a car from a well-known company or learn more about a new one just by clicking on the provider's logo. Fill in the search form to get all available offers or choose any company from the list:
You can find here as in most airports overall two types of suppliers. Some car hire companies are located just in the Liege - Airport terminal: Europcar and others.
What is the best car hire company in LGG Airport, Belgium?
Find the best car hire companies that are recommended to hire a car from at Liege LGG Airport:
Hertz is the best car hire company in Liege according to our customers' reviews (8/10). It is a global company with a system of huge discounts and huge variety of vehicles of reasonable prices.
Thrifty has the average score of 7.8 out of 10. The company offers one of the best selection of business class vehicles.
Europcar has a 7.3/10 in accordance with the reviews of our customers. They provide a lot of additional bonuses free of charge. You can also find that their prices are amongst the lowest in Liege - Airport.
Other providers also deserve attention. But three mentioned above have worldwide recognition of the level of car hire service.
Which car hire company is the most popular at LGG Airport, Belgium?
The most popular car hire agency in Liege LGG Airport is HERTZ. This company is well-established in the global market, offers a good discount system for regular users, is a guarantee of reliability and good service. Daily car hire rates start from £20. The company offers transparent rental conditions, discounts, and bonuses.
Car hire locations near Liege Airport [LGG]
You can see a list of rental locations near LGG Airport, Belgium below. For your convenience, all the points are sorted by three types: car hire in airports, the city centres, and railway stations.
Note that the prices and the number of cars in the location may vary depending on the hire a car location. For example, hiring a car at the airport is sometimes more expensive than in the city centre, but the vehicle inventory is the largest, so first, check all offers in Liege LGG Airport and compare prices before hiring a car.
Nearby car hire locations on railway stations
Nearby downtown car hire locations
Bilzen


26.28 km / 16.33 mi


34.1 km / 21.19 mi

Hasselt


34.44 km / 21.4 mi
Baillonville


39.32 km / 24.43 mi
Namur
44.95 km / 27.93 mi
Map of car hire locations near Liege LGG Airport
Ease your search by using the map below. We gathered all car hire locations, mentioned above, on this map. Zoom in or zoom out to make out how far all these offices are from Liege.This will help you find car hire near me effortlessly.
How much will it cost to hire a car at Liege Airport [LGG]
The average cost of hiring a car at LGG Airport, Belgium is £39 per day, but the final car hire cost directly depends on your requirements, age, time of booking, term of rental, etc.
When choosing a car for hire, it is worth to consider some factors:
It will be cheaper if you take and return the vehicle in the same place.
A car hire with a manual transmission will cost you less than with an automatic.
The lower the class of the vehicle, the cheaper it is to hire.
The more experienced a driver is, the more chances to save on hire car insurance.
To save money, choose a compact vehicle. It has lower rental costs and fuel consumption.
The daily prices to rent a car from the most trusted car hire agencies at Liege LGG Airport are displayed in the table below. Check out car hire prices of different vehicle types from agencies presented in Liege:
| Vendors | Mini | Economy | Compact | Full Size | Standard | SUV | Van |
| --- | --- | --- | --- | --- | --- | --- | --- |
| | from $26.84 | from $80.97 | from $53.00 | from $58.78 | from $58.94 | from $138.60 | - |
| | from $23.37 | from $23.37 | from $23.50 | - | from $36.86 | - | - |
| | - | from $29.80 | from $32.03 | - | from $32.35 | from $36.26 | from $78.18 |
Use the search form above for the exact car hire prices for your rental dates
Which car hire is the cheapest in Liege - Airport?
If you are looking for the cheapest option in LGG Airport, Belgium, pay your attention to THRIFTY company. They offer Economy class vehicles (Opel Corsa or similar) for just £17 per day if you pick up and drop off your car at Liege LGG Airport.
You can find this company just at the airport terminal They also have other types of vehicles for the lowest prices ever. Before you rent a car, be sure to check all rental conditions, whether insurance is included, and whether there will be additional payments. Be sure to have the answers to all your questions about hire a car in Liege before paying for your reservation.
Which car hire I can rent at Liege?
Due to the fact that there are 3 car hire companies at Liege - Airport and next to it, the choice of vehicles is quite large. Frequently, you can choose a car for yourself according to such parameters like capacity, type of gearbox, car class, etc.
By capacity: 2-, 4-, 5-, 7-, 8-, 9-, 11-, 12-seaters.
By type of gearbox: manual or automatic.
By vehicle class you have more options: Mini, Economy, Compact, Mid-size, Standard, Full-size, Premium, Luxury, SUV, Van, Convertible, etc.
The full list of car hire classes available at the LGG Airport, Belgium on Rental24.co.uk is presented below:
Select a group of vehicles to see detailed information about it, including pricing, models, and requirements to hire a car at Liege LGG Airport.
The reason for this popularity is easily explained. Such vehicles are not only inexpensive to hire, but also very economical in fuel consumption.
What car models can I hire in Liege - Airport
For your convenience, all car hire available in Liege - Airport are divided by brands. If you prefer a certain car model or you are sure that a car with the needed characteristics is presented in the lineup of a certain brand, start your search from the relevant page. You will get the vehicle of this brand at the top of the list of search results. If you are looking for a car from an appropriate manufacturer, the nearest rental locations are also on these pages.
Note In order to get a vehicle of a particular brand or an exact car model, you have to find an offer with the "Guaranteed car model" sign in the search result page. Otherwise, you will get a vehicle of the same car hire class, but not the car model or make that was on the image during your booking.
Basic car hire conditions and bonuses in Liege LGG Airport
All the key points and answers to the most disturbing questions are right in this table. You don't need to start an online investigation to find out how much is the young driver's surcharge (for drivers younger than 25), or what fees are included in your car rental price in Liege - Airport. We've done it for you.
Vendor
Pick-up type
Fuel
Bonuses
Excess Fee 2
-
-

Young driver
Airport fee
Breakdown assistance

1,100 EUR - 1,800 EUR

$1,289.48 - $2,110.05

-
-
Airport terminal pickup
Pick up and return full

Airport fee
Breakdown assistance
Environmental fee

1,100 EUR - 1,300 EUR

$1,289.48 - $1,523.93
2
This sum will be held on your credit card within the rental period, unless you've purchased full insurance.
Your search results will include rental conditions such as young driver requirements, fees and other charges. Please review them carefully.
How old do I have to be to rent a car at LGG Airport, Belgium
Want to hire a car, but you are under 25? On our website, you can get one of the best "young driver" options, which allow drivers under 25 year old to hire a car in LGG Airport, Belgium.
The minimum age to hire a vehicle in Liege LGG Airport is 20 years old. But young drivers should be prepared for two additional terms and conditions:
The rates for young drivers with minimal driving experience are higher than for 25 years and older ones.
Not all models and brands of cars are available to young drivers to hire. Many agencies do not hire cars with powerful engines or luxury vehicles to drivers under 25 years of age.
With Rental24.co.uk, you will find the best car hire under 21 and under 25 year old in Liege. We want to make vehicle hire affordable for everyone!
To find out more about underage car hire deals in Liege - Airport, visit our pages for young renters:
Latest booking searches made in LGG
If you still can't decide what car to choose, have a look at the latest car rental searches in [JFK], , and maybe you'll find the best deal.
| Reservation time span | Car class | Car model | Price | Date |
| --- | --- | --- | --- | --- |
| 2 days | Economy | Peugeot 208 | $157.41 | 2 weeks ago |
| 1 week | Standard | Opel Mokka | $108.20 | 3 months ago |
| 1 week | Mini | Ford Ka | $80.97 | 3 months ago |
| 1 week | Compact | Ford Focus | $71.81 | 3 months ago |
| 1 week | Economy | Opel Corsa | $49.72 | 3 months ago |
| 6 days | Standard | Volvo V60 Estate | $190.11 | 5 months ago |
FAQ - Car hire in LGG Airport, Belgium
How to get cheap car hire in Liege LGG Airport?
Hiring a vehicle at Liege is a good idea. That is why there are so many car hire companies at the airport. How to choose the cheapest car hire amongst all these offers? Heed the following advice:
Book your car hire in advance. So you can not only guarantee yourself the perfect model, but also count on an "Early bird" discount.
Pay attention to large network companies. Most often they have the opportunity to offer low-cost deals.
As a general rule, to hire a car in the city is cheaper than at the airport, but the selection of vehicles is also smaller off-airport.
When choosing a vehicle, assess your needs sensibly and do not require more options than you need.
Rental vehicles will cost you less if you collect and return it in the same place.
What documents do I need to hire a car in Liege - Airport LGG Airport, Belgium?
After you made a reservation on Rental24.co.uk, be sure to prepare and bring with you all the documents listed below to successfully pick up your car hire in Liege LGG Airport. If you do not present the required documents, the documentation is not valid or you do not have enough money on your credit or debit card, the car hire agency may refuse to release the vehicle and your funds spent on car hire won't be reimbursed.
Don't forget to provide upon arrival at the rental desk:
A printed version of your voucher as a proof of your booking at Rental24.co.uk.
A full driving licence held for a minimum of 1 year (sometimes 2 years are required; check terms and conditions) with no major endorsements. UK licence holders need to present the photocard.
International Driving Permit accompanied by the original domestic licence is constantly required. Read rental conditions to find out in which cases you do not need to provide IDP.
A valid photo ID (passport or national ID).
A credit card (or debit card if accepted) in the first name and surname of the main driver to pre-authorise a deposit. Your credit card must be valid for up to 6 months after the end of your hire a car period.
How to hire a car without a credit card at Liege?
You can use your debit card to pay for a reservation on our website. Note that to pick up your car, you must provide either a credit card, or a debit card to pre-authorise a deposit at the rental counter.
Mindfully read the rental conditions of your selected offer. On Rental24.co.uk, some car hire companies accept only credit cards to cover the deposit, whereas others allow debit cards as well.
Please note, only MasterCard or VISA debit cards in the main driver's name may be accepted. Moreover, if you need to use a debit card to hire a car, your rental duration can be no longer than 28 days.
You won't be able to authorise the deposit with prepaid and electronic cards (Visa Electron). They are not accepted in Liege - Airport.
Which car hire companies accept debit cards in LGG Airport, Belgium?
In Liege LGG Airport, the following world-famous car hire companies may accept debit cards: Avis, Thrifty, Hertz, Dollar, Budget, National, Enterprise, SIXT, Europcar, etc.
You also should know that if you purchase the Excess Reimbursement Insurance on our website, you will be required to present a credit card at the rental counter so that the car hire agency can authorise the deposit.
Can someone else drive my rental car at Liege?
If you plan to drive a rental vehicle with an extra driver, be sure to check this while booking. Some car hire companies may charge you extra money for each additional driver. This is primarily due to the different cost of insurance for one or more drivers.
Good news! You can find many car hire deals with free additional driver options in Liege - Airport! So don't forget to check if the provider you selected offers a free additional driver option or for an extra charge.
What is car hire excess insurance in LGG Airport, Belgium?
The general rule to drivers of rental vehicles is that they must be insured. Car insurance is usually provided by a car hire company. If you have your own insurance, be sure to consult with an insurance agent before the trip whether it covers car hire in your country and abroad.
If you want to save money and not buy a full insurance package, take the opportunity to secure your deposit by purchasing Excess Reimbursement Insurance on our website. Excess Insurance implies that the deposit will be required on your credit card during the pick-up, but if any money will be used from your deposit, they will be reimbursed by an insurance company.
What type of fuel policy should I choose in Liege LGG Airport?
The best petrol option is full-to-full (pick up and return full tank of fuel). In this case, you need to return the vehicle with the same fuel level as you collected; therefore, you pay only for the petrol you used.
But other fuel options are also possible, be sure to check them before hiring a car at Liege. And do not forget to fill the tank before returning the vehicle if this will save you some money.
How to pick up a car hire at Liege - Airport?
In order to pick up the rental car, follow a few simple rules:
Make sure again that you have all necessary documents in order;
Check if the correct maps are installed in the car or on your gadget to find the correct way out;
Check the fuel level in the tank and its compliance with the contract;
Check the technical condition of the vehicle;
If you find any scratches on the vehicle, make sure they are in the protocol and take photos of them.
How to drop off a car hire at LGG Airport, Belgium?
To comfortably return a vehicle to a car hire company, follow simple rules:
Allow enough time for your drive and drop-off;
Don't return your vehicle too early or late. This may result in additional charges;
Fill the tank of your rental car with fuel to the required level before drop-off;
Check if you have all required documents with you;
Make sure you do not forget personal items in the vehicle;
Wait until your security deposit is unblocked or refunded (this may take up to 14 days).