Cheap car hire at Gaborone Airport [GBE]
Gaborone Airport is a perfect place to start your trip. The city centre is just 6.7 miles from the airport, so you can easily reach it by car for hire. Find the best car hire in Gaborone according to your needs by filling out our simple search form. We offer deals for all tastes, from small economy and compact vehicles to large SUVs and 7-seater minivans. Luxury and premium models are also available to meet your highest standards.
Whatever your travel goals are, a cheap car hire in GBE Airport, Botswana brings dozens of new possibilities to your trip. You can visit local attractions at your own pace and freely plan your schedule. Plus, you don't have to waste time at a bus stop and deal with the inconvenience of public transport. With a set of wheels at hand, you get a multi-tasking tool for solving leisure and business tasks of any complexity.
Other features available at Rental24.co.uk include unlimited mileage, collision and liability insurance, and optional equipment such as a GPS navigator and a child seat. If you want to book now, browse through the list of the cheapest car rental deals in Gaborone GBE Airport. Then, study their technical specifications and select a vehicle according to your purposes!
Volkswagen Polo Vivo
Economy
Volkswagen Polo TSI
Economy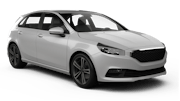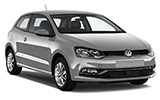 Unlimited mileage
Airport fee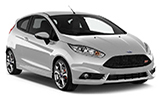 Unlimited mileage
Airport fee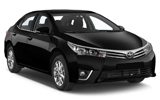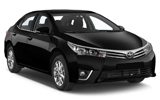 Toyota Corolla Quest
Intermediate
Unlimited mileage
Airport fee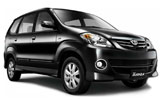 Unlimited mileage
Airport fee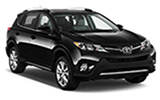 Unlimited mileage
Airport fee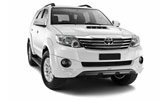 Unlimited mileage
Airport fee
Toyota Hilux Double
Cargo van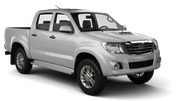 Unlimited mileage
Airport fee
Car hire companies in Gaborone Airport
Finding a reliable provider is the ultimate recipe for a hassle-free trip. The good news is that Rental24.co.uk gives you access to highly-trusted car rental companies to guarantee a smooth and safe ride at an affordable price. We offer deals from big car rental international brands and smaller regional agencies.
Not sure which agency to select for your upcoming road trip? Check out the list of car hire companies available within Gaborone: AVIS, Europcar, Budget, Hertz, and Bidvest at the GBE Airport, Botswana. Most of the companies listed provide services in the terminal of Gaborone GBE Airport. Therefore, you can easily reach them upon arrival. For your convenience, we have specified vendor ratings based on customer reviews. They quantify key features, including value for money, pick-up/drop-off service quality, and vehicle cleanliness. Use Gaborone Airport car hire comparison to discover the best company through our website.
How to pick up a rental car in Gaborone?
It's a great idea to start your trip at the airport. You can hit the road right after landing, and get to your desired destination faster. Consider how to collect a hire car in GBE Airport, Botswana and enjoy a smooth experience in a few easy steps:
Show up at the company's counter at the specified date and time. You can find the relevant information in the voucher you receive after making a reservation for your auto. If you have provided flight information, the supplier will prepare a vehicle for you at the correct terminal.
Provide the supplier's representative with all the documents necessary to conclude a car hire agreement. These include a valid driver's licence (sometimes along with IDP), a booking voucher, a passport, and an accepted payment method such as a credit or debit card.
Head to your auto and check its exterior for chips, cracks, dents, and any visible damage to the bodywork and paintwork. Also, examine the interior for possible scuffs and dirt. If you do find any marks on the car, take a picture of them and ask the employee to include them in the contract. This will help you avoid potential claims when returning the vehicle at the end of a trip. In case of major issues, you can ask the company to replace the automobile with a similar one. If everything is OK, ask for a copy of the agreement, pick up a rental car, and start your journey.
Car hire locations near Gaborone Airport [GBE]
In addition to the major airport, you can pick up a vehicle at an alternative pick-up point. Consider nearby car hire locations situated within driving distance of Gaborone Airport. They are available near railway stations and other spots in the city centre.
For your convenience, we have indicated the distance to each location. Thus, you can calculate the approximate transportation costs required to get to the desired office. If you want to continue your reservation at the selected place, click on the corresponding location.
Nearby downtown car hire locations
The map of car hire places in Gaborone
For a better visual experience, see the map with all available GBE Airport, Botswana car hire places in the area. Use the zoom-in and zoom-out buttons if necessary. Click on the desired location to see its full name and distance to Gaborone GBE Airport. Another click leads to the booking page associated with the selected pick-up point.
Finding the rental counter in Gaborone Airport
Upon arrival, you need to head to the counter to sign the agreement and pick up the keys to your Gaborone rental car. You can find the contact details and the exact location in the confirmation voucher sent to your email after the booking process is completed. Therefore, don't forget to bring this important document with you on your trip.
The desk you are looking for can be accessed in different ways, depending on where the company is located. Consider all possible options below.
Inside the terminal. The counter is usually in the arrivals hall, within a short walk from the baggage claim area.
Outside the terminal but within the airport. You will find the car rental counter in a separate building called the Rental Car Centre. Companies based outside the terminal provide a free shuttle service to/from the counter.
Off the airport grounds. Suppliers can be located within a short drive from the airport. You can get to the office on a free shuttle departing regularly from the ground transportation zone.
What do you need to hire a vehicle in GBE Airport, Botswana?
Picking up a vehicle is the final step before starting a road trip. Each supplier features unique requirements to rent a car in Gaborone GBE Airport and you must meet them in order to legally drive their cars. This mainly concerns documentary policy. Review the Gaborone Airport rental car checklist and prepare the necessary paperwork, in order to present it at the counter:
Driving licence. Companies require a full domestic driver's licence in the name of the head renter, which has been valid for a year or longer. If it's not in English, an IDP may be required.
A credit card in your name. Provide the credit or debit card you used to book the auto. Make sure it has enough balance to pay the full reservation price, equipment, and deposit.
Confirmation voucher. When you hire a car in Gaborone, we will send a voucher to your email. It serves as proof of payment and contains the necessary information about the booking conditions and the company's contact details.
A valid photo ID (passport or national ID).
How much is car hire in GBE Airport, Botswana?
The best price for car hire in Gaborone GBE Airport is £29 per day. The average daily rate is £68 and the maximum cost reaches £132 per day. Keep in mind that the cost depends on many factors, including the car category, the rental period duration, the company's pricing policy, and current demand.
| | | |
| --- | --- | --- |
| | Compact | £66/day |
| | Economy | £43/day |
| | Luxury | £212/day |
| | Premium | £157/day |
| | Standard | £112/day |
| | Suv | £74/day |
| | Van | £78/day |
Study how you can optimise the final rate and make your trip cheaper:
Book in advance. Early booking allows you to get a discount rate and enjoy a larger selection of deals. The optimal period to look for a vehicle is 2-4 weeks before the start of the trip. However, you can book even half a year in advance when travelling during the high season.
Choose the most suitable date to start your trip. The price of car hire depends on the starting date. If you have some flexibility, consider and compare prices during the week versus the weekend.
Benefit from a long-term trip. If possible, opt for a longer trip. Companies apply lower rates if your hiring period lasts at least 7 days.
Choose the right auto. Economy and Compact vehicles cost 50-70% less than 7-seater minivans and luxury models. Please take this into account when booking.
Consider alternative pickup locations. Shop around for the best price. Often, deals in non-airport locations are cheaper, no matter whether you have a vacation in London or Gaborone Airport.
Think about where to return. One-way offers are more expensive due to the drop charges. Therefore, avoid them if it suits your travel plans.
Select the appropriate fuel option. Full-to-full is the cheapest fuel option since you only pay for what you consume.
Car hire prices in Gaborone Airport [GBE]
Check out the approximate car hire price list for different auto categories from available car rental companies in Gaborone in the following table. For exact rates for the desired dates, fill out the search form at the top of the page.
| Vendors | Economy | Compact | SUV | Standard | Van |
| --- | --- | --- | --- | --- | --- |
| | from $28.60 | from $33.02 | from $87.26 | - | - |
| | from $30.21 | from $35.09 | from $95.44 | - | - |
| | from $37.36 | - | from $74.08 | from $44.35 | from $112.37 |
| | - | from $54.59 | from $132.02 | - | from $149.42 |
Use the search form above for the exact car hire prices for your rental dates
What type of cars to hire at GBE Airport, Botswana?
With a large selection of car hire classes in GBE Airport, Botswana, making the right choice can feel challenging. However, there are certain points you can keep in mind to make your decision-making process easier. To start, consider how many passengers are travelling with you and how many bags they will be carrying. This way, you can decide what vehicle size you need (for example, a van). Then, check where you will be driving. Perhaps you need an auto with increased ground clearance for easy movement on country roads, or a compact model for manoeuvring in urban areas (for instance, a mini car).
Keep in mind that you are booking not a specific model but a category from our fleet. This is why the company is not obliged to provide you with the certain model you see on the reservation page. You can pick up an automobile that is similar in key technical characteristics. Browse all the available car hire groups in Gaborone GBE Airport below and click on the one you want for more information.
Car brands to rent in Gaborone GBE Airport
Used to driving a specific make or model? You can find your favourite rental car brand on our website. Check out all available manufacturers that provide their cars for hire in Gaborone GBE Airport in the following list.
Car rental conditions in Gaborone
Before you decide on a car hire company in GBE Airport, Botswana, it is always better to do your own research on its policies, possible bonuses and extra fees. With the help of Rental24.co.uk you can save your time, because we have already collected all the necessary details in the table below:
Vendor
Pick-up type
Fuel
Bonuses
Excess Fee 2
Airport terminal pickup
Pick up and return full

Young driver
Airport fee
Oneway rental fee
Breakdown assistance

- 39,000 BWP

Airport terminal pickup
Pick up and return full
-

11,130 BWP - 52,000 BWP

$850.23 - $3,972.31

Airport terminal pickup
Pick up and return full

Airport fee
Oneway rental fee
Breakdown assistance
Unlimited mileage

15,000 BWP - 30,000 BWP

$1,145.86 - $2,291.72

-
-
-
-
-
-

11,300 BWP - 42,000 BWP

$863.21 - $3,208.40
This sum will be held on your credit card within the rental period, unless you've purchased full insurance.
How old do you have to be to hire a car in Gaborone GBE Airport?
The minimum car rental age at which you can safely pick up a car is 18. Many companies that allow 19-24-year-old drivers limit the list of available car categories and apply daily underage fees.
Some local and international car rental businesses require compliance with additional terms and conditions. For example, you must hold your driver's licence for a certain amount of time before the trip. Also, they ask you to complete a DVLA check code in order to find out your penalty points.
Car hire for over 80's
Being of an honourable age is not an obstacle to hiring a vehicle. Car hire for seniors is available from most companies. Before making a reservation, find out the legal age and find out if extra charges for over 80's apply.
Latest Gaborone Airport rental car searches
People often can't decide which model to choose for driving in a particular location. If you are also unsure, review the latest Gaborone car hire searches - they might make your choice easier.
| Reservation time span | Car class | Car model | Price | Date |
| --- | --- | --- | --- | --- |
| 1 week | Economy | Volkswagen Polo Vivo | $28.95 | 8 months ago |
| 1 week | Compact | Toyota Corolla | $36.52 | 8 months ago |
| 1 week | Economy | Toyota Yaris | $49.71 | 8 months ago |
Сar rental video reviews with Rental24.co.uk
Renting an auto is a process involving a high level of responsibility from all parties involved, which is why it's very important to choose the right place to start. At Rental24.co.uk, you get all the ingredients for a successful road journey starting in GBE Airport, Botswana. To prove our commitment to high-quality service, check out car hire video reviews from our customers.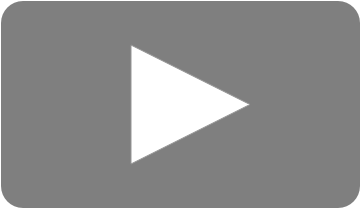 🇺🇸 Thrifty Car Rental in Washington DC Reagan Airport [DCA], USA - Review of Rental24h.com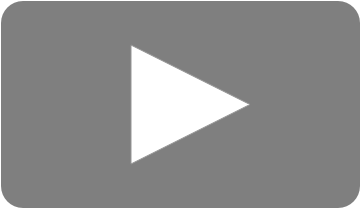 🇧🇶 CarVenience Car Rental at Kralendijk - Flamingo Airport [BON], Bonaire - Review of Rental24h.com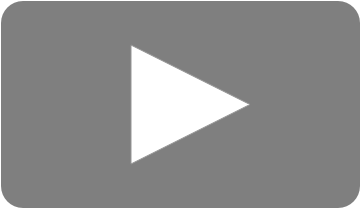 🇨🇿 Budget Car Rental at Prague Airport [PRG], Czech Republic - Review of Rental24h.com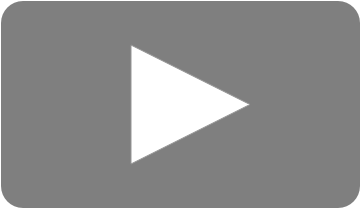 🇭🇺 GAME Car Rental at Budapest Airport [BUD], Hungary - Review of Rental24h.com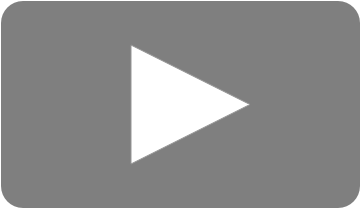 🇮🇹 TargetRent Car Rental at Venice Marco Polo Intl Airport [VCE], Italy - Review of Rental24h.com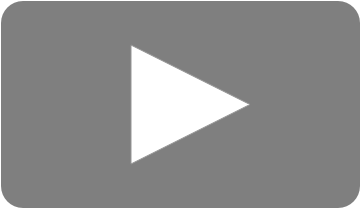 🇺🇸 Enterprise Car Rental at Reno-Tahoe International Airport [RNO], NV - Review of Rental24h.com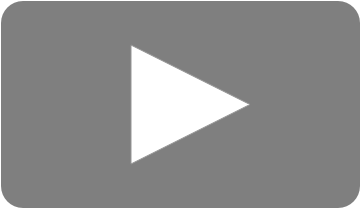 🇺🇸 Dollar Car Rental at Charleston Airport [CHS], SC - Review of Rental24h.com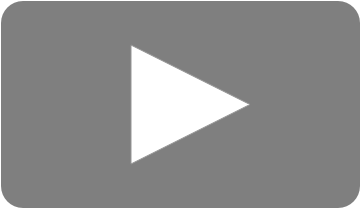 🇺🇸 Dollar Car Rental at Seattle-Tacoma International Airport [SEA], USA - Review of Rental24h.com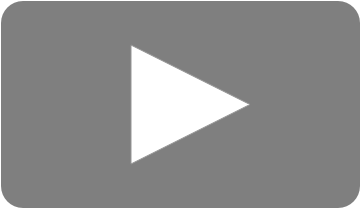 🇺🇸 THRIFTY Car Rental at Denver International Airport [DEN], USA - Review of Rental24h.com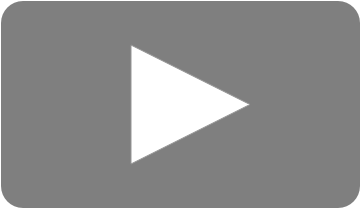 🇪🇸 GOLDCAR Car Rental in Barcelona – El Prat Airport [BCN], Spain - Review of Rental24h.com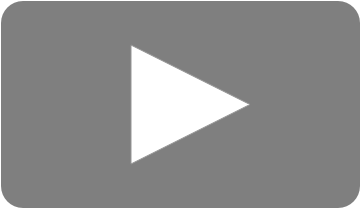 🇬🇷 AutoUnion Car Rental in Preveza - Aktion Intl. Airport [PVK], Greece - Review of Rental24h.com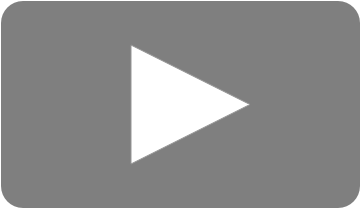 🇩🇴 EUROPCAR Car Rental in Santo Domingo Airport [SDQ], Dominican Republic - Review of Rental24h.com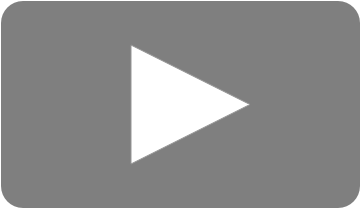 🇺🇸 ALAMO Car Rental in San Francisco Airport [SFO], USA - Review of Rental24h.com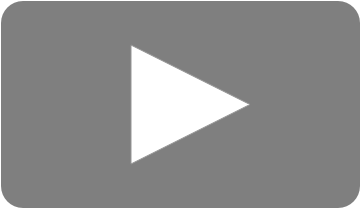 🇺🇸 FOX Rent A Car Rental in San Diego Airport [SAN], USA - Review of Rental24h.com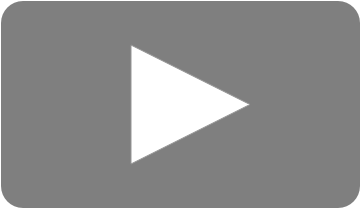 🇨🇦 Zoom Rent a Car Car Rental in Toronto Pearson Intl Airport [YYZ], Canada - Review of Rental24h.com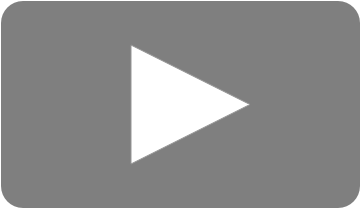 🇺🇸 Review of Rental24h.com: FOX Rent A Car Car Rental in Miami International Airport [MIA], USA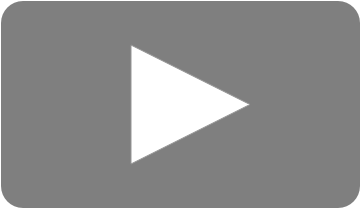 🇳🇿 Snap Rentals Car Rental in Queenstown Airport [ZQN], New Zealand - Review of Rental24h.com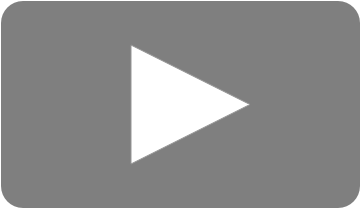 🇪🇸 WIBER Car Rental at Malaga Airport [AGP], Spain - Review of Rental24h.com
FAQs about hiring a car in Gaborone GBE Airport
Is it worth renting a car in Gaborone Airport?
Many travellers are satisfied with public transport as the best way to get around. However, they don't realise the huge benefits of car hire in Gaborone.
Firstly, you can save time, as you don't have to stand at the stop waiting for the bus. The second benefit of using four wheels is a high level of comfort; the auto gives you a personal space that you can share with dear people. Also, it offers you more flexibility when planning your road trip. For example, you can opt for a cheaper hotel on the outskirts of the city, and get to the centre by vehicle.
A large selection of GBE Airport, Botswana car rentals makes it possible to find a model according to your needs and budget. Whether it's a family trip, a romantic drive, an adventure with friends, or a business meeting, having an auto on hand is a key ingredient for a successful and flexible journey. Book it at the airport or city office within Gaborone GBE Airport and take the first step towards the ride of your dreams.
What vendors provide car rental shuttle bus service in Gaborone Airport?
Companies placed in a separate building on the airport's territory, or off the grounds, provide shuttle service. A complete list of companies that provide shuttle bus services includes .
Gaborone car rental shuttle bus departs from the Ground Transportation Zone every 5-10 minutes and the trip takes 5-15 minutes depending on the distance to the office. However, waiting times may be longer during later hours.
What rental car company has the best cars in GBE Airport, Botswana?
Finding the best car hire in Gaborone GBE Airport comes down to searching for an auto that meets your expectations and requirements. You can pick up a vehicle from dozens of international and regional firms. However, if the highest quality is your goal, consider one of the best-rated car rental companies in Gaborone Airport:
AVIS (8.4/10)
EUROPCAR (8.4/10)
BUDGET (8.4/10)
How much do car hire companies hold on your credit card?
You can use a credit card for rental car insurance or cover an automobile with the company's protection plan. However, the supplier needs to put a hold on your bank card. The amount required is a minimum of £200 for economy vehicles, but can increase for higher-class models.
The most expensive deal is Van Volkswagen Kombi available for £117 per day at HERTZ. The hold on such a car varies from £350 to £1,000 in Gaborone depending on the car hire company.
How to hire a car without a credit card?
With Rental24.co.uk, you can travel with no credit card for car rental. Find a suitable deal and book it with your bank card by making a partial or full payment. Companies such as Alamo, Avis, Budget, Dollar, Enterprise, Hertz, National, Payless, SIXT, and Thrifty provide vehicles with no credit card at selected locations. Use our simple filters to find deals that support alternative payment options in GBE Airport, Botswana.
What's the earliest time you can pick up a rental car in Gaborone GBE Airport?
Almost all car hire companies don't have any specific pick-up policy for the earliest time. However, you can pick up a rental car early, at least one hour before the collection time. Be aware that early pick-up may not be available during periods of high demand, as companies plan upcoming reservations on a tight schedule.
How late can you pick up a rental car in Gaborone Airport?
Car hire late pick-up is possible but the exact time you can be late varies from company to company. Most often, the grace period is from 29 minutes to 2 hours in Gaborone. Your auto will be waiting for you within this time but may be handed over to another customer if you are late without prior notice.
How to get the best deal on a rental car in GBE Airport, Botswana?
The recipe for the best car rental in Gaborone GBE Airport is simple. First, book in advance to get discount prices and a huge selection of deals. The optimal period is 2-4 weeks before the start of the trip.
Don't forget to compare offers from different companies, and try to look for vehicles for alternative starting dates. Also, pick up and drop off the automobile at the same location, and book it with a full-to-full fuel option. These simple tips lead to the best deal at an affordable cost.
Can you rent a car from Gaborone Airport without flying?
It's not necessary to fly to Gaborone to pick up a car rental from the airport. For example, if you live nearby or simply found your desired vehicle at the airport and want to hit the road on four wheels, you can do it.
Is it cheaper to rent a car for a week?
Book at least for a week if a cheap car rental in GBE Airport, Botswana is your goal. It may even be cheaper than collecting a car for 4-5 days due to the lower prices for long-term deals. The minimum weekly rate is £152 in Gaborone GBE Airport. The average price per week is £359, and the maximum rate reaches £700 per week.
What is car hire Excess insurance?
Every traveller should know what is Excess in insurance. So, "excess" is the amount of your liability in an insured event. It may also be called Accident Damage Excess, Damage Liability Fee, Damage Recovery Fee, or Rental Vehicle Excess.
Who pays the Excess fee?
The renter pays the insurance Excess fee out of their own pocket in the event of an accident. The insurance company compensates the rest of the amount claimed for damages.
What is the difference between Umbrella and Excess insurance?
Buying car hire insurance is a must in order to reduce unexpected expenses during your road trip from Gaborone Airport. However, it can be difficult for you to determine what type of protection you need. Drivers can pick between Umbrella insurance or Excess insurance. What's the difference?
Excess insurance covers specific situations such as major injuries or death. On the other hand, an umbrella policy is a form of excess liability insurance and provides broader protection. For example, it covers vehicle liability in a foreign country, even if the personal auto policy doesn't work abroad. In addition, umbrella coverage provides compensation for personal injury, property damage, and certain lawsuits.