Cheapest car hire in Portugal
There's nothing more exciting than exploring Portugal by car. From Porto's industrial atmosphere and Lisbon's colonial past to the sunny beaches of the Algarve, the westernmost European country has a lot to offer travellers.
Get behind the wheel and drive to the Douro Valley, home to the most evocative landscapes. If the countryside is your passion, head to Alentejo, which is full of castle towns and rolling plains. For beach time, make your way to Lagos, Albufeira, or Faro. Whichever type of holiday you prefer, hiring a car will help you get the most out of your trip.
If you are looking for a cheap car rental in Portugal, we are here to help. Rental24.co.uk has an immense collection of offers that are sure to catch your attention.
The cheapest deal in Portugal found on our website is available at €9.13 per day from Bravacar in Lisbon. If you need the cheapest rental deal in popular tourist destinations, you can consider Faro with the best price for a hire car of €15.55 per day from Surprise, or Madeira, with the lowest price of €25.36 per day from Budget. For the exact cost in your desired location, complete the fields in our search engine at the top of the page and click for the results.
from $4/day
Mini
4 Adults, 2 Bags
Lisbon - Airport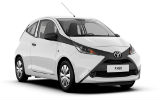 from $7/day
Economy
5 Adults, 2 Bags
Lisbon - Airport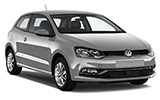 from $8/day
Compact
5 Adults, 3 Bags
Lisbon - Airport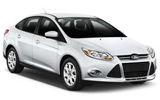 from $9/day
SUV
5 Adults, 2 Bags
Lisbon - Airport
from $11/day
Standard
5 Adults, 4 Bags
Faro - Airport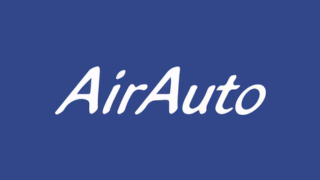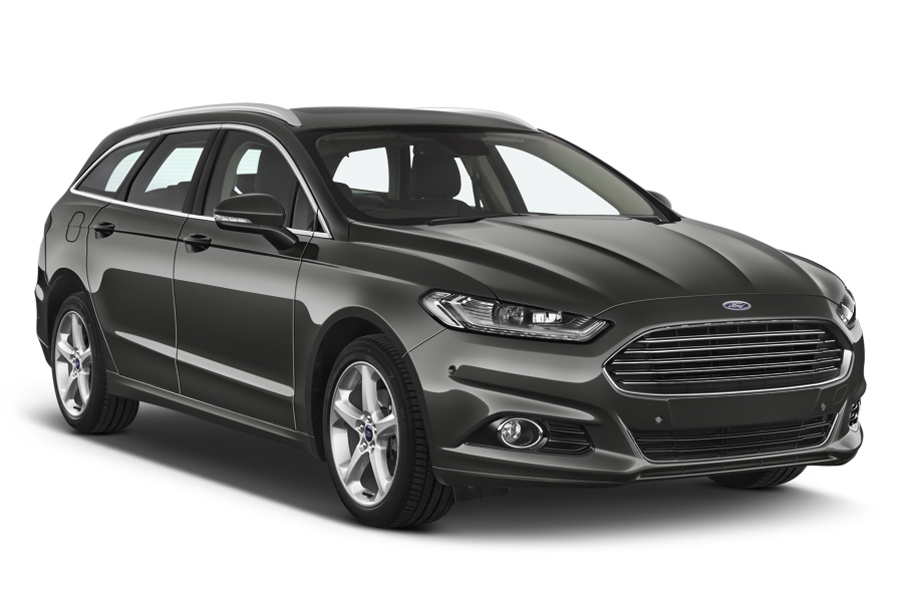 from $14/day
Convertible
4 Adults, 1 Bags
Lisbon - Airport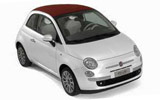 from $25/day
Van
9 Adults, 4 Bags
Faro - Airport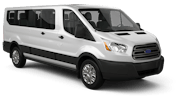 from $47/day
Luxury
5 Adults, 3 Bags
Porto - Airport
from $50/day
Full Size
5 Adults, 4 Bags
Lisbon - Airport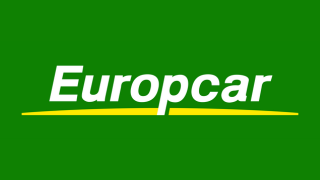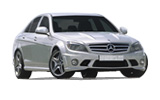 How much is it to rent a car in Portugal?
Driving is the perfect option for travelling in Portugal. You can cruise around its major urban centres such as Porto and Lisbon, visiting numerous cultural sites along the way. Moreover, moving along the scenic coastline and amazing hills of the country is a real pleasure. What's more, rentals are available at affordable prices.
The price for car hire in Portugal ranges from €6 to €45 per day. The average cost for car rental in Portugal is €20 per day in a popular tourist-overwhelmed city like Porto. Among cheap groups, like Mini, rates vary around €4 per day. In terms of expensive models, like Premium, the average cost usually reaches €50 per day.
Keep in mind that the priceline is formed on numerous factors, including the duration of the trip, chosen company, pick-up location, current availability, and seasonal demand. For instance, the best price for car rental in Portugal, specifically in its capital - Lisbon, is €6 per day, while the maximum cost can reach €45 per day. So, in order to come across a low-cost deal, fill out the search form on this page and make a booking in advance - at least 1 month prior to your trip.
Is it cheaper to rent a car for a week or by day?
According to statistics, long-term deals are more profitable for renters in terms of daily price. Thus, in Portugal, it's cheaper for you to hire a car for a week than for 4-5 days in most cases. Plus, you can benefit from a weekly booking even if you actually need an automobile for a shorter period - prices are not so high and fueling your car won't be as expensive as for a one-day-trip. Still, it is best to check different options before confirming any reservation.
Where to rent a car in Portugal?
You can collect your vehicle in the major or lesser-known destinations of the country. The most popular Portugal car hire locations are airports. Choose Lisbon Airport (LIS) as the starting point of your trip if you want to explore the central part of the country including Setúbal, Évora and other cities in the area. Porto Airport (OPO) is an excellent hub for visiting attractions in the northern part. And if your destination is the south Atlantic coast of the Algarve, collect a car at Faro Airport (FAO).
Wherever you are going, you can find a perfect deal at a convenient point. Check out our most popular locations available at airports, railway stations, and city downtowns in the following list.
Aguiar Da Beira

Alcobaca

Arcos De Valdevez

Aveiro Downtown

Cabo Girao Madeira
Felgueiras

Lagos Marina

Lisbon Areeiro

Lisbon Campo Grande

Lisbon Lisbon Tivoli Hotel

Lisbon Praia Da Vitoria

Madeira Santa Cruz

Mirandela

Odivelas

Perafita
Peso Da Regua

Porto Ave Boavista

Prior Velho

Sao Miguel Hotels

Seia

Torres Novas
Car hire companies in Portugal
With 71 companies available in Portugal at Rental24.co.uk, finding a perfect provider is an easy task. Lisbon, Porto, Faro, Madeira, the Azores, and other locations are covered by multiple car rental suppliers.
We offer deals from big international agencies such as Alamo, Avis, Enterprise, Hertz, Europcar, Dollar, Budget, Payless, etc. Smaller local firms including Bravacar, Drivalia, Ok Mobility, and others are also ready to provide you with high-quality service in your desired location. Whichever agency you choose, you can expect a first-class experience and a smooth pick-up/drop-off process. Plus, our smart search engine allows you to compare all available deals and find the best car hire company in Portugal.
Who is the easiest to rent a car from in Portugal?
According to reviews, Enterprise and Hertz are the best car rental companies in Portugal. Customers note a simple and fast service at the counter. Plus, these agencies offer numerous bonuses for their members. The ability to skip the counter and simple T&Cs also contribute to streamlined pick-up/drop-off procedures.
Popular Portugal car rental models
In Portugal, you can select and rent a car of a specific model. The list of automakers available on our website includes both mainstream brands like Renault, Ford, Volkswagen, and Citroen, and luxury ones like Porsche, Mercedes-Benz, and BMW. Check all available brands in Portugal in the following list.
Best Portugal car hire categories
With 12 car groups available at Rental24.co.uk, you can find the most suitable vehicle size for Portugal trips.
The main criterion for travellers is passenger and luggage capacity. Compact and economy cars are perfect for city cruising and short trips with up to 4 people. For more space inside, consider minivans and SUVs. Special categories such as convertible, luxury, and premium are also available.
We offer a wide range of car rental deals in Portugal to cover any travel need and budget. If you haven't decided what model to drive, look for the best-suited option in the following list.
What type of car is the cheapest to rent in Portugal?
Economy is the cheapest type of car to rent in Portugal. Vehicles from this group can accommodate up to 5 people and have outstanding fuel economy. Plus, they are easy to drive in city traffic and require little parking space. Popular economy models featured on our website are Kia Rio and Mini Cooper.
At what age can you hire a car in Portugal?
According to local laws, you must be at least 18 years old to drive a car on the Portuguese roads. However, the age policy of each rental company works differently. The minimum legal car rental age in Portugal is 21 among most suppliers. Some agencies, including Enterprise, Hertz, Alamo, National, and Budget, provide service for under 21 drivers.
Please note that drivers under the age of 25 are subject to car class restrictions and an additional daily surcharge. Also, underage clients must hold a driver's licence for a minimum of 12 and sometimes 24 months prior to the trip.
The exact minimum age to rent a car in Portugal, as well as the amount of the Young Driver fee, depends on the specific company. Therefore, study the policy of the company you are considering carefully before making a booking. For more information about underage rentals, select the option that matches your age below.
Can I hire a car if I'm over 70?
When you book a car hire in Portugal, different age restrictions apply. In most cases, you can hire a car if you are 75 or even 80 years old. However, it all depends on the specific provider. Therefore, check the age policy carefully or contact the company for more details.
Most popular destinations in Portugal
Being able to visit the most amazing Portugal attractions at your leisure is one of the best reasons to hire a car. When you arrive at Faro Airport, head to Ria Formosa Natural Park with its white sandy beaches, or marvel at the colourful architecture as you drive through the city streets. In Lisbon, don't miss the imposing São Jorge Castle and the pastel-coloured buildings dotted around the older part of the city. Porto will greet you with narrow cobbled streets and baroque-style masterpieces such as the São Francisco Church. If you are visiting Madeira, go to Cabo Girao, the famous viewpoint, or explore the beauty of the Porto Moniz Natural Pools.
Portugal has something special for everyone. Consider what attractions to visit near the country's major destinations in the following table.
Lisbon Airport, LIS
Lisbon, Portugal
Nearby attractions
Lisbon Airport
0.6 km / 0min
São Cristóvão
0.7 km / 1min
Porto Airport, OPO
Porto, Portugal
Nearby attractions
Mota de Madoufe
2 km / 2min
Homem da Maça
2.1 km / 2min
Ponte do Carro
2.4 km / 2min
Cineplace Maia
2.6 km / 2min
Ponte de D. Goimil
3 km / 2min
Faro Airport, FAO
Faro, Portugal
Nearby attractions
Os Observadores
0.4 km / 0min
Boca Cava Terra
1.8 km / 1min
Casa das Figuras
2.2 km / 2min
Teatro das Figuras
2.2 km / 2min
Funchal Airport, FNC
Madeira, Portugal
Nearby attractions
Catholic church
1 km / 1min
Ponte de Pedra
1.1 km / 1min
Runway Spotter
1.3 km / 1min
Rental24.co.uk video reviews: Portugal car hire
We offer travellers the perfect platform to hire a car in multiple locations in the country. Thousands of our customers have already appreciated our high-quality service, and you can be the next one to enjoy it. As evidence, watch the Portugal car rental reviews in videos, where previous customers share the booking and travel experience they have enjoyed by using our website.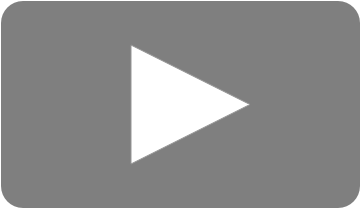 🇺🇸 Thrifty Car Rental in Washington DC Reagan Airport [DCA], USA - Review of Rental24h.com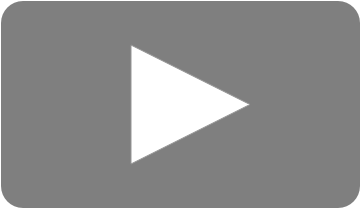 🇧🇶 CarVenience Car Rental at Kralendijk - Flamingo Airport [BON], Bonaire - Review of Rental24h.com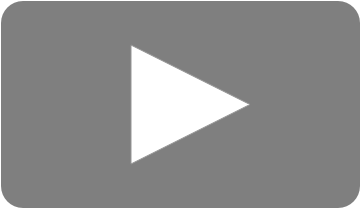 🇨🇿 Budget Car Rental at Prague Airport [PRG], Czech Republic - Review of Rental24h.com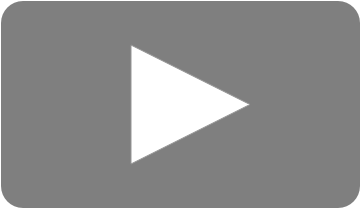 🇭🇺 GAME Car Rental at Budapest Airport [BUD], Hungary - Review of Rental24h.com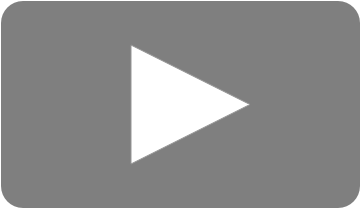 🇮🇹 TargetRent Car Rental at Venice Marco Polo Intl Airport [VCE], Italy - Review of Rental24h.com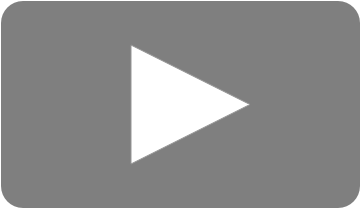 🇺🇸 Enterprise Car Rental at Reno-Tahoe International Airport [RNO], NV - Review of Rental24h.com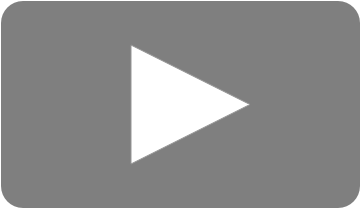 🇺🇸 Dollar Car Rental at Charleston Airport [CHS], SC - Review of Rental24h.com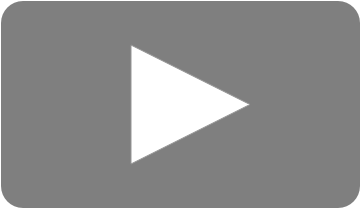 🇺🇸 Dollar Car Rental at Seattle-Tacoma International Airport [SEA], USA - Review of Rental24h.com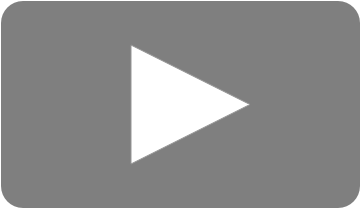 🇺🇸 THRIFTY Car Rental at Denver International Airport [DEN], USA - Review of Rental24h.com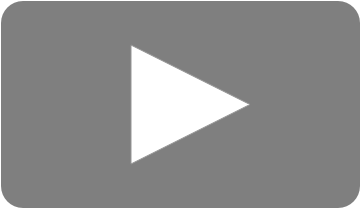 🇪🇸 GOLDCAR Car Rental in Barcelona – El Prat Airport [BCN], Spain - Review of Rental24h.com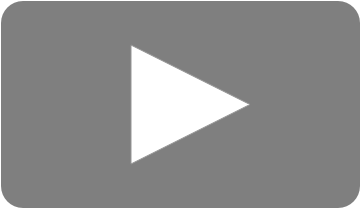 🇬🇷 AutoUnion Car Rental in Preveza - Aktion Intl. Airport [PVK], Greece - Review of Rental24h.com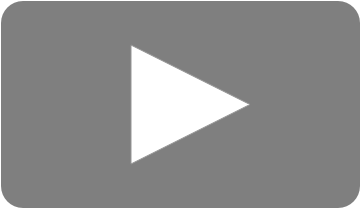 🇩🇴 EUROPCAR Car Rental in Santo Domingo Airport [SDQ], Dominican Republic - Review of Rental24h.com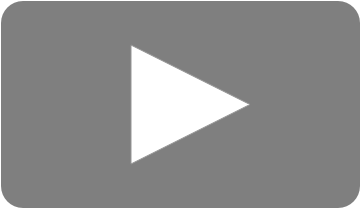 🇺🇸 ALAMO Car Rental in San Francisco Airport [SFO], USA - Review of Rental24h.com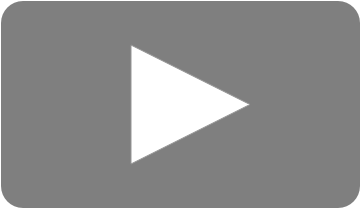 🇺🇸 FOX Rent A Car Rental in San Diego Airport [SAN], USA - Review of Rental24h.com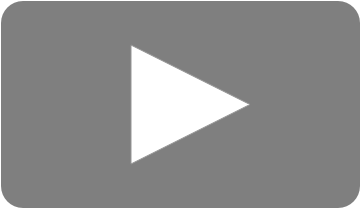 🇨🇦 Zoom Rent a Car Car Rental in Toronto Pearson Intl Airport [YYZ], Canada - Review of Rental24h.com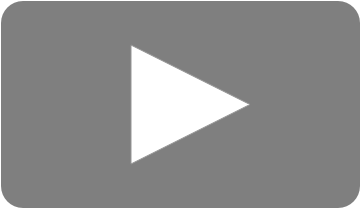 🇺🇸 Review of Rental24h.com: FOX Rent A Car Car Rental in Miami International Airport [MIA], USA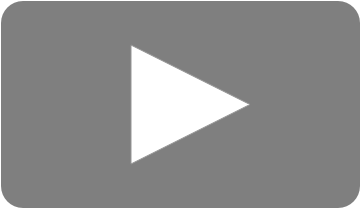 🇳🇿 Snap Rentals Car Rental in Queenstown Airport [ZQN], New Zealand - Review of Rental24h.com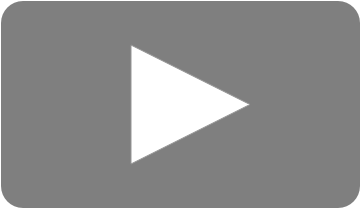 🇪🇸 WIBER Car Rental at Malaga Airport [AGP], Spain - Review of Rental24h.com
FAQ about Portugal car rental
What do you need to hire a car in Portugal?
As stated in the car rental Portugal requirements, you must provide 3 documents:
A driver's licence. Make sure your licence complies with the company's policy. Also, you must hold your licence for at least 1 year (some agencies require 2 years) to pick up an auto.
A passport or ID card. You must accompany your licence with a passport or ID card as proof of your identity.
A credit card. A credit card is among the essential documents to hire a car in Portugal. Credit cards under the Visa or MasterCard logo are accepted, with some companies allowing American Express cards. Make sure that the balance on the bank card is enough to pay the full reservation rate, equipment, and deposit.
A booking voucher. Print out and provide your booking voucher at the rental desk as a proof of your reservation on our website.
Do you need an international driving licence to hire a car in Portugal?
According to driving licence requirements for car hire in Portugal, sometimes you must carry an International Driving Permit (IDP) as well. An IDP is NOT necessary in the following cases:
If you are an EU Citizen and your licence was issued in the EU.
If you are a resident of Switzerland or any other country of the European Economic Area and your licence is issued in that country.
If you are a non-EU resident with a licence printed in English. At the same time, the maximum period of use of the licence can't exceed 6 months.
In all other cases, you need an International Driving Permit or an official translation of your original licence. Keep in mind that the IDP does not work as a standalone document, but must accompany your domestic licence.
How long can you drive in Portugal on a UK licence?
When booking a car hire in Portugal, specific restrictions apply to holders of UK licences. If you are not a local and carry a UK licence, you can legally drive motor vehicles in the country for up to 185 days after entry.
Is it worth hiring a car in Portugal?
Absolutely! Hiring a car gives you freedom of movement and a convenient way to get from point A to point B. Whether it's cruising the streets of Porto or Lisbon, or driving along the Atlantic coast of the Algarve, a car is a key to a successful trip. What's more, cheap car rental deals in Portugal contribute to a budget-friendly trip.
Do you need luxury car rentals in this country?
A luxury car rental in Portugal comes in handy in situations such as the following:
When you can't use your personal premium car and don't want to drop the level of driving comfort you're used to.
When you have an official meeting, you need to impress VIP guests and prove serious business intentions.
When you need to show up for a solemn event and want to highlight your status with the right car.
When you want to highlight a date, anniversary, honeymoon, or another important event, in a special way.
Do you need a credit card to rent a car in Portugal?
All companies accept credit cards for bookings and payments. However, car hire in Portugal without a credit card is also possible. Although this is an exception to the rule, some providers allow the use of debit cards. Therefore, make sure to check with the company you are renting from if you want to pay with a debit card. Also, the debit card must be in the name of the driver and contain sufficient funds to pay for the reservation and deposit.
Is automatic car rental in Portugal possible?
As in almost all of Europe, drivers in Portugal prefer a manual transmission. Based on the high demand for this type of gearbox, companies have mostly manual cars in their fleets. However, the good news is that you can still find an automatic transmission car rental in Portugal.
Most international companies - including Hertz, Sixt, Europcar, Enterprise, and Alamo - offer several automatic vehicles in their fleet. Usually, they are available in the country's top destinations such as Lisbon, Porto, Faro, and Funchal.
In view of the gradual increase in demand for automatic cars, it may be a challenge to find such a model during the summer season. Thus, if you want to pick up a Portugal car rental with automatic transmission, make a reservation in advance.
Can you rent a car in Spain and drop it off in Portugal?
Since both countries are members of the European Union, you can travel freely between them. Although you will need to cross the border, most companies allow you to pick up a one-way car rental from Portugal to Spain. Please note that an extra fee may apply in this case. Fortunately, the total price when returning to a different location doesn't increase too much compared to a round trip.
Do you have to pay Excess when renting a car?
No, you don't have to if your credit card has a hire car excess cover. Also, you can enjoy car hire in Portugal with no Excess if you purchase extra insurance. However, it's best to check your credit card's excess policy so you don't have to pay twice. Please note that you must book with the same credit card in order to receive insurance benefits from it.
Can you still hire a car in Portugal after Brexit?
Yes. The requirements for car hire in Portugal after Brexit have changed a bit. You can use a UK-issued driving licence without an International Driving Permit for up to 6 months after entering the country. If you plan to stay longer, you have to apply for an EU licence to drive legally.
Is it safe for tourists to drive in Portugal?
Sure. You can hire a car in Portugal and enjoy a smooth ride. As in the rest of continental Europe, you must drive on the right side of the road. Although locals move faster than in other countries, it's generally safe to drive in Portugal.
What are the gas prices?
Most cars in Portugal are diesel. Although the local cost of diesel is slightly higher than in other European countries, Portugal gasoline prices are still affordable and average €1.90 per litre.