Find the cheapest car hire in Spain
With enchanting Mediterranean beaches and a festive atmosphere, Spain is a perfect holiday destination. The public transport network features multiple routes, but they only cover major destinations. Furthermore, the main travel gems are often hidden away from the most popular routes. Thus, driving four wheels gives you the best chance to explore the local highlights at your own pace and enjoy the comfort of privacy while doing so.
When it comes to finding an easy and affordable way to get around the country, cheap car hire with Rental24.co.uk has no competition. Working with dozens of international and regional firms, we offer you cheap and reliable deals. From budget-friendly economy cars to spacious minivans and stylish luxury models, your every travel need is covered.
The cheapest car hire in Spain can be found in Malaga Airport: Smart Forfour from GOLDCAR is available for €3/day. If you would like to book now, please fill in the simple search form at the top of the page for your desired dates. Don't forget to compare offers from different providers to choose the best one.
Also, you can view the cheapest deals in the following catalogue. Check the specifications of the presented vehicles and click on the one you would like to proceed with.
from $3/day
Mini
4 Adults, 1 Bags
Murcia - Airport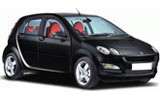 from $3/day
Economy
5 Adults, 2 Bags
Murcia - Airport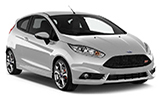 from $4/day
Compact
5 Adults, 3 Bags
Murcia - Airport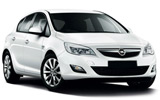 from $4/day
Van
5 Adults, 3 Bags
Murcia - Airport
from $5/day
Standard
5 Adults, 4 Bags
Murcia - Airport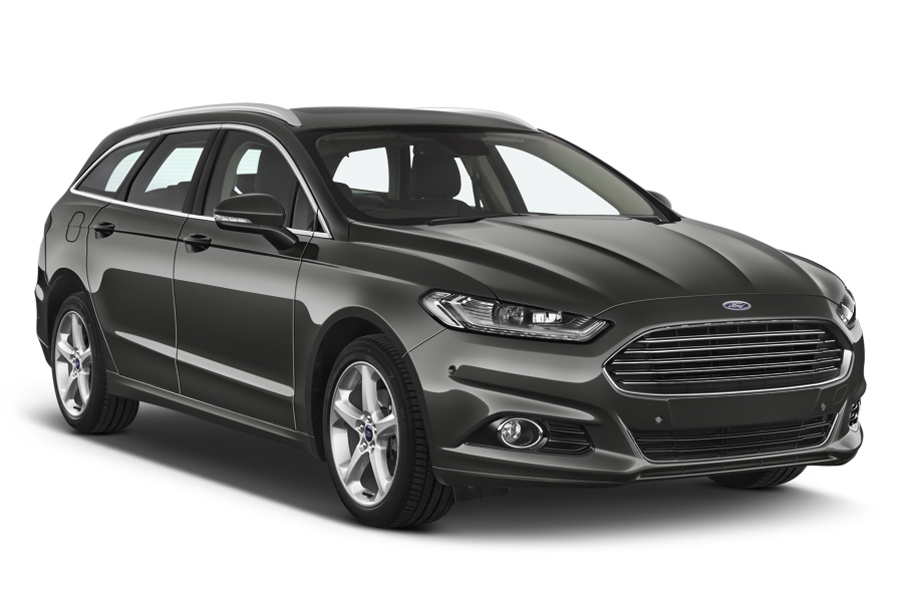 from $5/day
SUV
5 Adults, 3 Bags
Murcia - Airport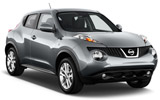 from $13/day
Convertible
4 Adults, 1 Bags
Malaga - Airport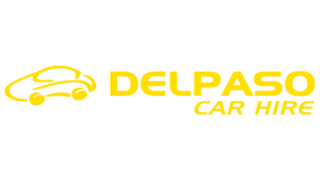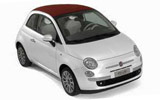 from $34/day
Full Size
5 Adults, 4 Bags
Bilbao - Airport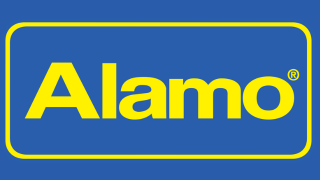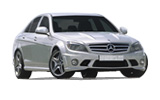 from $39/day
Luxury
5 Adults, 4 Bags
Bilbao - Airport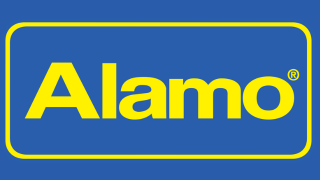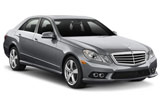 How much does it cost to rent a car in Spain?
The average cost of car hire in Spain is €12/day. However, for cheap groups such as mini, economy, and compact, the average rate fluctuates around €5/day. Expensive autos cost an average of €35/day
Keep in mind that the exact price depends on various secondary factors such as fuel and insurance policy, under 25 or one-way fees and other charges.
Most popular car hire locations in Spain
You can enjoy a high-quality service at major Spanish destinations including Madrid, Barcelona, Palma de Mallorca, Gran Canaria, Alicante, Tenerife, Ibiza, Lanzarote, and Valencia. In addition, most famous companies, such as Hertz and Avis, have offices in smaller tourist spots in the country. Murcia, Zaragoza, Bilbao, and dozens of other cities are also available as starting points.
If you haven't yet decided where to start your road trip, consider the popular locations to rent a car in Spain in the following table. They are situated at airports, railway stations, and major downtown spots, allowing you to choose the perfect location to pick up your auto.
Toll roads in Spain
Most local motorways, also called 'autopistas', require payment in cash or by credit card. This amount varies between €5 and €30 for each toll, which is equivalent to a daily rental price. You will know that you are on the toll section if you see the word 'peaje' along the road. Alternatively, opt for motorways prefixed with an 'E' that follow paid sections but are free to ride.
Car rental companies in Spain
Dozens of companies provide cars for hire in Spain. They include both large international agencies and small local firms. Check out the full list of providers below: Avis, Alamo, Europcar, Hertz, Budget, SIXT, Thrifty, Malco, Marbesol, Ok Mobility, Maggiore, NAMCAR, National, NizaCars, Nomadcar, Offer, Leasys Rent - Drivalia, OK, Owners Cars, Ok Rent A Car, Orlando, Keyandgo, Payless, Pulsar, Quadis, Record, Rentbycar, Rhodium, Solmar Rent A Car, Surprice, Turisprime, VictoriaCars, Leasys, Interrent, Key N Go, Dickmanns, Atesa, Autoclick, Autos Menorca, Autos Valls, Bravo, Canarias, Centauro, Choice, Clickrent, COOLTRA, Daperton, Delpaso, Dollar, Keddy, Dolmar, Drivalia, Enterprise, Exclusive Go, Firefly, Flizzr, Gobycar, Goldcar, Hiper, ifRent, Ifurgo, International Supplier, Amigo Autos, and Wiber. Fill out the search form at the top of this page to see all available agencies in the desired location.
Want to find the best company to hire a car in Spain? For convenience, you can check the customer ratings for each agency on our website. We suggest you familiarise yourself with the most popular companies in the following list. For more information about a particular supplier, click on the corresponding icon.
Which are the best car hire companies in Spain?
Travellers often select Sixt, Enterprise, Europcar, Hertz, and Goldcar, which are the most popular international hire car companies in Spain. Also, Spanish regional suppliers such as Centauro, OK Rent a Car and Solmar are great choices. Each of these companies offer excellent value for money, smooth pick-up and drop-off procedures, clean vehicles, and friendly service.
According to the customer reviews, Goldcar is one of the top-rated car rental companies in Spain. Drivers appreciate its unbeatable advantages, including:
impeccable service for business and leisure travellers
Super Relax protection plan to cover all possible insurance costs
guarantee of a well-maintained vehicle from the desired car category
simple and time-saving Key'n Go and Click'n Go services
fast and hassle-free drop-off service
instant multilingual 24/7 support
When looking for a place to rent a car, we recommend you to check all the available companies and compare them according to various parameters. Also, keep in mind that the list of the best suppliers may vary in different Spanish locations.
Popular car rental models in Spain
Finding a vehicle of a certain brand is more important than focusing on a class. But how do you find options from a specific automaker when hiring a car in Spain? Luckily, we make this possible at Rental24.co.uk. Do you want to pick up a vehicle of a certain model? For this, try to find offers with the "Guaranteed car model" sign in our search engine. If the company can't provide you with the exact model, it will replace it with a similar one.
For your convenience, we divided all available deals by brand. Thus, you can start your search from the corresponding page, and book a rental car from your desired automaker.
What cars can you hire in Spain?
On our website, you get access to multiple car rental groups in Spain from cheap economy vehicles to elegant premium models: Economy, Luxury, Convertible, Van, Minivan, SUV, 9-seaer, Exotic, 6 seater, 7 seater, 8 seater, 9 seater, 10 seater, and Electric. Browse through all available categories in the list below. If needed, click on the desired category for more details, including pricing, models, and requirements.
What documents do you need to hire a car in Spain?
Each country has its own legal framework for car rental. The documents required to hire a car in Spain include:
Driving licence. You must present a full EU driving licence held for at least 12 months. If your domestic licence doesn't comply with the company's policy, you may need to accompany it with an International Driving Permit.
Credit card. Companies require a credit card to pay the total reservation price and hold the deposit. The deposit amount depends on the car class and supplier. Debit cards are acceptable with certain rental companies such as Avis, Budget, Goldcar, Hertz, National, Record, Sixt and Thrifty.
Identity card, and/or passport. You must provide these documents for personal identification.
Other documents. When you pick up a car hire in Spain, the requirements may include proof of address. Therefore, you may need relevant documents for this as well.
How old do you have to be to hire a car in Spain?
The minimum legal age to drive locally is 18. However, the minimum age to rent a car in Spain is 21, while some companies allow drivers to rent a car from 23 years of age. Young drivers who are under 25 must also pay an additional charge. Young Driver Fee is about €10-20/day and depends on the specific company.
When you book a car hire in Spain, the age limit may affect the list of permitted vehicle categories. That is, underage customers can pick up mini, economy, compact, standard, mid-size, and full-size vehicles. More expensive car categories such as luxury, premium autos, minivans, and passenger vans are available from 25 years of age.
Keep in mind that the age policy varies from company to company. Therefore, it's better to check the Terms and Conditions before confirming the booking. If you have questions regarding car hire in Spain for under 25 or under 21 drivers, please check the relevant section below.
Car hire in Spain for over 70's
The age policy of car rental companies in European countries, including Germany, France, and Spain, allows 80-year-old drivers to hire a car. Thus, collecting a car hire for over 70's in Spain is usually possible. The main thing is to have a valid driver's licence and other relevant documents on hand. Please note that surcharges for senior drivers may apply when booking with certain providers.
Top-notch Spain attractions close to your pick-up point
Spain is full of beautiful locations which are easily accessible on four wheels. If you don't know which landmarks to visit after leaving your car rental pick-up point, find the nearest attractions in the country's most popular travel destinations.
Madrid, Barcelona, Alicante, and Malaga are usually in the bucket list of tourists in Spain. Check out the distance between the city's air hub and a certain attraction and time needed to get from airport to the destination.
Malaga Airport, AGP
Malaga, Spain
Nearby attractions
Hacienda Platero
1.7 km / 1min
Cerro del Villar
1.9 km / 2min
Alicante Airport, ALC
Alicante, Spain
Nearby attractions
Santa Maria del Mar
2.4 km / 2min
Cementerio El Altet
2.6 km / 2min
Barcelona Airport, BCN
Barcelona, Spain
Nearby attractions
Els Militars
1.2 km / 1min
Camp d'orquidees
1.2 km / 1min
Platja del Remolar
1.2 km / 1min
Protegida sector II
1.3 km / 1min
Madrid Airport, MAD
Madrid, Spain
Nearby attractions
Rental24.co.uk car hire video reviews
Still not sure where to book a car? Rental24.co.uk is the right place to start. We offer friendly service, reliable deals, cheap prices, and a huge selection of vehicles to suit all tastes. Watch some of our Spain car hire video reviews from our previous customers to see for yourself!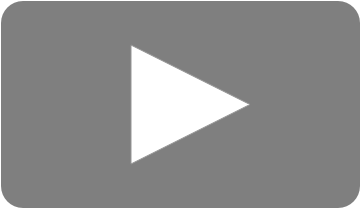 🇪🇸 WIBER Car Rental at Malaga Airport [AGP], Spain - Review of Rental24h.com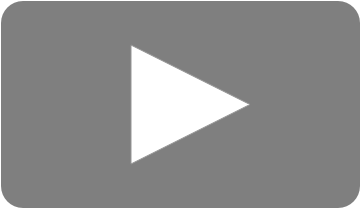 🇪🇸 GOLDCAR Car Rental in Barcelona – El Prat Airport [BCN], Spain - Review of Rental24h.com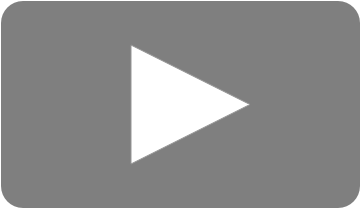 🇨🇿 Budget Car Rental at Prague Airport [PRG], Czech Republic - Review of Rental24h.com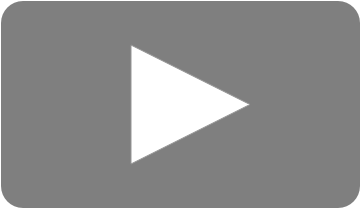 🇭🇺 GAME Car Rental at Budapest Airport [BUD], Hungary - Review of Rental24h.com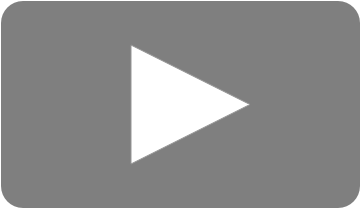 🇮🇹 TargetRent Car Rental at Venice Marco Polo Intl Airport [VCE], Italy - Review of Rental24h.com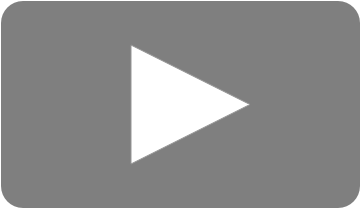 🇺🇸 Enterprise Car Rental at Reno-Tahoe International Airport [RNO], NV - Review of Rental24h.com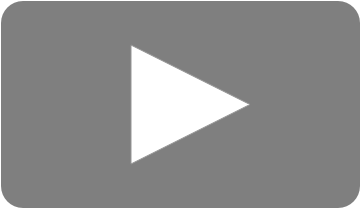 🇺🇸 Dollar Car Rental at Charleston Airport [CHS], SC - Review of Rental24h.com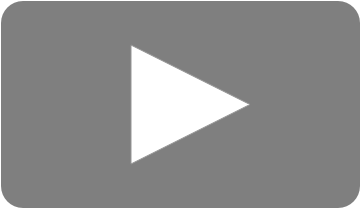 🇺🇸 Dollar Car Rental at Seattle-Tacoma International Airport [SEA], USA - Review of Rental24h.com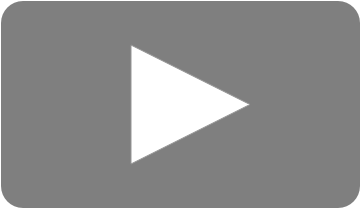 🇧🇶 CarVenience Car Rental at Kralendijk - Flamingo Airport [BON], Bonaire - Review of Rental24h.com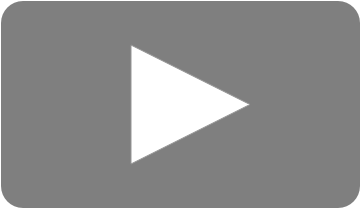 🇺🇸 Thrifty Car Rental in Washington DC Reagan Airport [DCA], USA - Review of Rental24h.com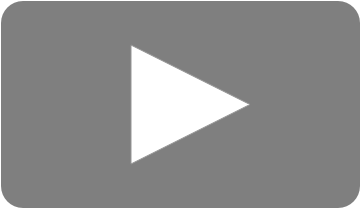 🇬🇷 AutoUnion Car Rental in Preveza - Aktion Intl. Airport [PVK], Greece - Review of Rental24h.com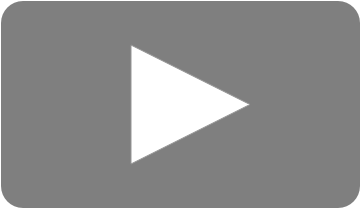 🇩🇴 EUROPCAR Car Rental in Santo Domingo Airport [SDQ], Dominican Republic - Review of Rental24h.com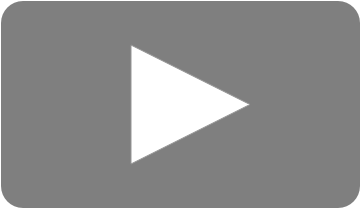 🇺🇸 ALAMO Car Rental in San Francisco Airport [SFO], USA - Review of Rental24h.com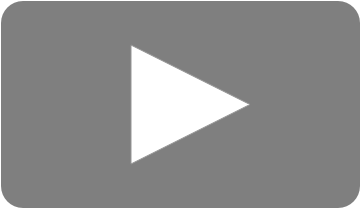 🇺🇸 FOX Rent A Car Rental in San Diego Airport [SAN], USA - Review of Rental24h.com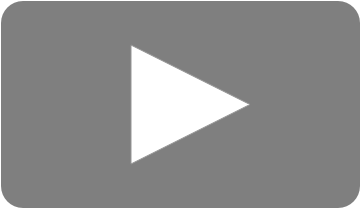 🇨🇦 Zoom Rent a Car Car Rental in Toronto Pearson Intl Airport [YYZ], Canada - Review of Rental24h.com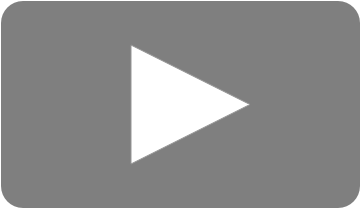 🇺🇸 Review of Rental24h.com: FOX Rent A Car Car Rental in Miami International Airport [MIA], USA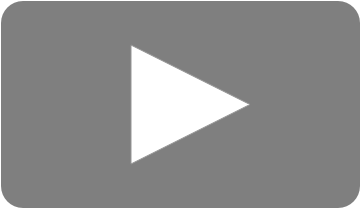 🇳🇿 Snap Rentals Car Rental in Queenstown Airport [ZQN], New Zealand - Review of Rental24h.com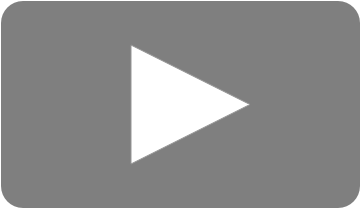 🇺🇸 THRIFTY Car Rental at Denver International Airport [DEN], USA - Review of Rental24h.com
FAQ about renting a car in Spain
Is it worth hiring a car in Spain?
A holiday in Spain is a perfect idea if you want to enjoy a sun-filled weekend or vacation. With many coastal beauties and inland attractions, it offers many pleasant and adventurous pastimes. Driving a hire car in Spain gives you the chance to explore all the local highlights and travel at your own pace. High-quality roads reach every corner of the country, so you can plan your ideal route at any time of the year.
Can I book a car hire in Spain without a credit card?
Companies usually require a credit card to hold a deposit. However, you can pick up a car hire in Spain with no credit card on our website. Some providers permit alternative payment methods such as a debit card. Check your company's payment policy for more details.
What about car hire in Spain after Brexit?
Car hire in Spain after Brexit has changed a bit in terms of driving licence requirements. The UK is no longer part of the European Union. Therefore, you may need an International Driving Permit (IDP) in addition to your original home licence if it was issued in Gibraltar, Guernsey or the Isle of Man. You can get an IDP from your nearest post office.
Do you need an international driver's licence to rent a car in Spain?
It's recommended to have an International Driving Permit (IDP) if you carry a paper driving licence, or if your domestic licence doesn't comply with the local policy. In any case, check the company's driving licence requirements for car hire in Spain before confirming your reservation.
Do I need a DVLA code for car hire in Spain?
You must provide your DVLA code for car hire in Spain so that the company's employees can check your driving history and possible penalty points.
Is car hire in Spain that expensive?
Due to coronavirus restrictions, the cost of car hire in Spain has increased by almost 40% compared to 2019. Why did this happen? As the coronavirus pandemic curtailed travel in 2020 and 2021, car hire companies experienced low customer demand. As a result, they had to partly sell off their vehicle fleet to cover their costs. However, as travel resumed, providers were unable to keep up with the high demand and therefore had to raise prices to maintain the same level of income.
Still, today you can enjoy a low-cost car rental in Spain. Now prices in the country are much lower than the European average.
Can I rent luxury cars in Spain?
Yes, you can. Stylish vehicles from Mercedes, Audi, BMW, and other top brands are waiting for you to hit the road. For example, the most expensive deal is the Luxury Mercedes E Class or similar from ALAMO available for only €39/day. Please note that the final rate may change depending on availability, current demand, and duration of the trip.
Luxury car rental in Spain is the best way to take your trip to the next level. Drive along Barcelona's sunny Mediterranean coastline and dine at a Michelin-starred restaurant. Then, jump in the cabin and go explore the legacies of Salvador Dali, Pablo Picasso, and Antonio Gaudi. A nice-looking and super-comfortable luxury auto will give you an unforgettable experience and double your driving pleasure!
Do I need insurance on rental cars in Spain?
According to local laws, the minimum insurance you can drive with is third-party liability coverage. The standard car hire insurance in Spain usually includes this and, additionally, carries a Collision Damage Waiver (CDW), as well as Theft Protection (TP). Also, you can use external coverage from an alternative provider.
Additional insurance may also be required when crossing the border. Therefore, we advise you to find out about the insurance details of the company you are renting from in order to properly prepare for your trip.
Do I need Excess Insurance?
Each type of car hire insurance included in the rental price has an excess amount, which indicates the degree of your liability in the event of an insurance incident. This ranges between €566 and €2266 and depends on the category of car you drive. So, buying excess insurance on your rental car is optimal.
Is there car hire in Spain with no fuel policy?
It's impossible to find a car hire in Spain with no fuel policy because the available companies offer two options: full-to-full and full-to-empty. The full-to-full policy means you collect the vehicle with a full tank and must return it the same. With a full-to-empty option, you prepay for a full tank of fuel, enjoy the ride, and return the vehicle with any amount of fuel left in the tank.
How much does gas cost in Spain?
The gasoline prices in Spain can vary from place to place. This is especially true in popular tourist spots. Check average prices in major Spanish destinations:
Madrid - €1.86/litre
Barcelona - €1.89/litre
Malaga - €1.74/litre
Sevilla - €1.71/litre
Valencia - €1.61/litre
Note: When visiting a gas station, pay attention to the type of fuel indicated next to the fuel nozzle - regular fuel is called 'gasoline' or 'gasolina', while 'gasóleo' means diesel in Spanish. Also, keep in mind that you may not find employees at a gas station during siesta hours and on weekends.