Rental cars available in Hualian, Taiwan
Car hire available in Hualian, Taiwan
Looking for a car hire in Hualian, Taiwan? Check out the most popular and reliable agencies presented in the city, available car rental classes and models in Hualian, Taiwan. You will also find out all possible car hire locations with the best prices in Hualian, Taiwan.
Car hire offers below present deals from the latest searches in Hualian, Taiwan. You can see some basic characteristics of the rental vehicles and their prices in Hualian, Taiwan, but for more detailed and up-to-date information, click on the "Hire a car" button of the offer you like.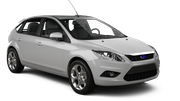 Volkswagen Golf
Intermediate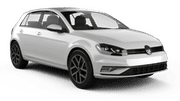 Ford Tourneo
5 seat people carrier
Map of car hire locations in Hualian, Taiwan
Where to rent a car in Hualian, Taiwan?
For your convenience, we have gathered all possible car hire locations in Hualian, Taiwan and the surrounding area on this page. Please, note that the prices and the number of car hire offers may vary depending on the rental location. For example, hiring a car at the airport is usually more expensive than in the city centre, but the vehicle inventory there is the largest. Thus, you can choose the most suitable car hire option in one of the Hualian, Taiwan locations listed below:
Nearby downtown car hire locations
How much to hire a car for a day in Hualian, Taiwan?
The final price is a crucial component in deciding which vehicle to reserve. In order to answer this question, the first thing to do is to list all the factors that can affect the final car hire rate.
The main elements that determine the car hire rate in Hualian, Taiwan are:
seasonal reason;
length of the rental period;
geography of the upcoming trip;
vehicle class;
insurance type;
vehicle additional equipment;
extra options;
supplier's pricing policy.
If you are still interested in what the cost of car hire in Hualian, Taiwan is, the average car hire price amongst all vehicle sizes and types is £76 per day, whilst the car hire rates vary from £45 to £207 per day in Hualian, Taiwan
How much to hire a car for a week in Hualian, Taiwan?
Weekly car hire price as well as daily rate depends on different factors. In Hualian, Taiwan, you can hire a car starting from £555 per week
Which car hire company is the cheapest in Hualian, Taiwan?
The lowest in price car hire in Hualian, Taiwan you can hire from IWS Rent a car (8.5/10) in Hualien City . The most inexpensive hire car from IWS Rent a car in Hualian, Taiwan is Mercedes V250 or similar of MINI class. Its price starts from £207 per day.
Which car hire company is the most popular in Hualian, Taiwan?
The popularity of a particular hire car agency is the thing that depends on how often customers choose car hire deals provided by this company. In this sense, Iws is a leader in providing excellent vehicles, along with outstanding service, and a good price in Hualian, Taiwan. The cheapest offer from Iws in Hualian, Taiwan is Economy Toyota Yaris or similar available from £45 per day.
How to get cheap car hire in Hualian, Taiwan?
The total cost of a trip is what disturbs most travellers who are going to Hualian, Taiwan soon. Indeed, a good rest is not only when you are overwhelmed with pleasant emotions, but also when there's still a little cash left in your wallet.
This is a particularly relevant issue for those who hire a car in Hualian, Taiwan to travel and explore local sights. On the one hand, you get complete freedom of movement and your travel desires. However, unlike a regular journey, the road trip adds extra items to the expense list – these are the car hire cost, insurance, and fuel expenses.
The good news is that there are several ultimate solutions to lower the entire car hire cost, thereby saving money on more enjoyable needs in Hualian, Taiwan:
Don't delay your reservation, since the most cost-effective offers appear several weeks prior to your trip.
When picking up a car for a longer period, you get a cheaper vehicle each rental day. Keep this in mind when planning your trip.
Searching in neighboring town or airport locations gives you a better chance for a cheap deal.
If you don't need a huge trunk, choose a compact, economy, or mid-size hire car. You will be pleased not only with their price, but also with outstanding fuel efficiency.
Reserve a deal with 'pick up full - return full' fuel option to avoid paying for unused gasoline.
Choose an insurance package that will be able to cover your potential risks only.
Border crossing and one-way journeys may add some expenses if not planned properly.
Get additional benefits from car hire discounts and promotions.
How old do you have to be to hire a car in Hualian, Taiwan?
Each under 25 car hire driver in Hualian, Taiwan is obliged to pay an additional underage surcharge of $25-35 per day, with the exception of military or government customers travelling on business. These categories of renters may fully avoid age charges. This fee is paid during pick up at the car hire counter.
Remember that lower age limits can be increased for such classes of hire vehicles as luxury, premium, or minivans.
What do you need to hire a car in Hualian, Taiwan?
To hire a car in Hualian, Taiwan you will need to provide the following documents during pick-up:
printed car hire voucher that confirms your reservation on our website;
driver's licence used for 1 year without serious endorsements;
International driving permit (IDP) if required in car hire conditions;
passport or other document confirming your ID;
credit or debit card in the name of the main driver with a sufficient amount of money to pre-authorise the deposit.
The supplier can refuse any car hire if you don't meet any of the requirements above. Also, get prepared that some car hire companies may not serve customers with debit cards
Which rental cars can I hire in Hualian, Taiwan?
You will be glad to know that there are absolutely no limits when searching for the perfect vehicle in Hualian, Taiwan. The car hire vendors are always ready to provide the best option according to your desires, needs, as well as financial capabilities.
The list of available types of cars to hire includes:
Compact
Economy
Mini
Standard
Suv
Van
Mini through mid-size car hire is the best for budget travellers, whilst premium, luxury, and convertible vehicles will always let the driver feel at the top of the world. Also, a 7-seater minivan is fully compatible with a big family journey. Your specific goals are the key to the final decision.
What is the most popular car hire class in Hualian, Taiwan?
Agree that usually you choose a vehicle according to your budget size and personal purposes. In Hualian, Taiwan, drivers most often use ECONOMY cars. The most low-cost ECONOMY Toyota Yaris or similar can be hired from IWS in Hualian, Taiwan. Its car hire prices start from £65 per day.
How to hire a car without a credit card in Hualian, Taiwan?
It's possible to use either a debit card or a credit card to reserve and pay the cost of car hire in Hualian, Taiwan on our website.
In most cases, car hire companies require a credit card with a necessary amount of money for a deposit. It's required to reimburse for vehicle damage caused by the driver's fault, but it doesn't cover accidents protected by your insurance.
Recently, the number of car hire companies that allow debit cards to cover the deposit has increased. In search results on our website, you can filter the suppliers that can hire a car with a debit card. Carefully read the rental conditions of specific offers.
You usually have to provide a credit card or a debit card in the name of the main driver at the rental counter during pick-up of your car hire in Hualian, Taiwan.
Can someone else drive my rental car in Hualian, Taiwan?
The additional driver option is the way to let someone drive your vehicle in Hualian, Taiwan.
After including this option during reservation, your trusted person is authorized to get behind the steering wheel of a car for hire. The additional driver should be opted on the website booking page or directly at the agency's counter.
What is car hire Excess insurance in Hualian, Taiwan?
Insurance is the thing that provides financial stability to you and guarantees compensation for potential damage to the car hire provider. On the basis of these conditions, you 100% need a protective package each time you hire a car.
Excess insurance is type of coverage that you can purchase on our website. This will save you from unnecessary worries and headaches during your trip. It will protect your Excess fee amount that will be frozen on your debit or credit card in Hualian, Taiwan.
What type of gas policy is the best in Hualian, Taiwan?
Amongst a few available fuel options offered by various car hire vendors in Hualian, Taiwan, full-to-full is the most profitable solution.
You pay exclusively for the petrol you used, without any extra surcharges. What's more, you can refill your car at local petrol stations in Hualian, Taiwan, which will additionally save you a travel budget.
How to pick up a car hire in Hualian, Taiwan?
A quick and trouble-free pickup is what every car renter is looking for in Hualian, Taiwan. Follow some rules and the whole procedure will be easier than ever before:
Keep all necessary documents with you, including your passport, driver's license, International Drivers Permit (IDP) if required, a credit card, and a printed reservation voucher.
Don't forget that the same documents have to be prepared and provided for all additional drivers.
Check the condition of the car you are going to pick up for scratches and chips. If there are any, ask to add them to the contract and take pictures of them.
Check your fuel and mileage policies to avoid problems in the future. Don't forget to note the level of petrol in the car you are going to pick up.
Detect the presence of all necessary additional options (GPS, Child Toddler Seat, Infant Child Seat, Booster Seat, Ski Rack, Snow Chain Set, WiFi Access, Snow Tyre Set, etc.) if you booked anything.
Don't forget to ask where the drop-off location is and whether it is different from the pick-up location in Hualian, Taiwan.
Plan your route and go!
How to return a car hire in Hualian, Taiwan?
Drop-off is the last but no less important step in the entire car hire process in Hualian, Taiwan. To make it go smoothly, check out a few ultimate tips:
Set aside enough time to return your car hire in Hualian, Taiwan not to be in a hurry. Sometimes, it is difficult enough to find and get to the car hire drop-off point, and there can be lines.
Plan your trip in such a way to drop off the vehicle at the exact time, or even half an hour earlier than it's specified in the contract. Don't be late!
Make sure that both the interior and exterior of the car are clean and in good condition. Otherwise, you will be charged.
When using the full-to-full option, visit the nearest petrol station to refuel your car hire before returning it. Save the receipt as proof.
After reaching the drop-off spot, check if you haven't forgotten personal belongings, such as a charger or a mobile phone in the vehicle.
Contact your car hire company to accept your vehicle if needed.
How to hire a car in Hualian, Taiwan with Rental24.co.uk?
Choose the dates you need to start and finish your car hire in Hualian, Taiwan. Specify the time when it will be convenient for you to pick up and return the car. Don't forget to leave enough time for the formalities during drop-off!
Start your search.
Compare not only car hire offers and their prices, but also pay attention to the terms and conditions of car hire deals that are of interest for you.
After choosing an appropriate car, select the insurance that you want and book the optional extras that you need for your trip. If you decided to buy Excess insurance, choose an appropriate option from the proposed list. Then click "Continue".
Enter your personal data and payment details in the corresponding fields. At the payment stage, it doesn't matter what type of card (debit or credit) you use.
Usually, you have two payment options: Pay in full or Pay £20 GBP deposit. If you select the second option, the remaining car hire balance will be automatically deducted from your card 7 days before your pick-up date. Free cancellation will still be available for such booking. You will receive your car hire voucher once the full payment has been taken. After selecting the payment option, confirm your booking.
When the car hire company receives and confirms your booking, you will get an email with a confirmation of your car hire in Hualian, Taiwan and a link to your voucher. Follow the voucher instructions. Do not forget to print your voucher and take it with you.