Cheap car hire in the UK: how to save money without sacrificing quality
With its English heritage, Scottish castles, Welsh highlands, and Northern Irish coastal vistas, the UK is a memorable destination for any tourist. If you're considering how to best explore what the UK has to offer, cheap car hire in the United Kingdom becomes the most obvious option.
Start your search at Rental24.co.uk to find top-rated deals at any airport, city centre, or downtown location around the country. We offer you a collection of offers from all available companies in one place. This allows you to compare each offer and opt for the best one.
Need a luxury car for an important official meeting, a budget auto option for a young driver, or a large family minivan? Explore our extensive fleet of economy, mini, and compact to full-size sedans, as well as SUVs, 7-seaters, passenger vans, and premium models. Rental24.co.uk is ready to meet your leisure and business goals wherever you go.
Fill out the search form at the top of this page to book your desired vehicle right now. Also, you can take a look at the cheapest car hire in the UK among our best deals in the catalogue below.
from $13/day
Mini
4 Adults, 2 Bags
Glasgow - Airport - International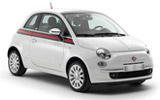 from $14/day
Economy
5 Adults, 2 Bags
Glasgow - Airport - International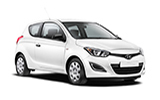 from $15/day
Compact
5 Adults, 3 Bags
Glasgow - Airport - International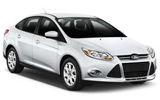 from $16/day
Van
2 Adults, 3 Bags
Edinburgh - Airport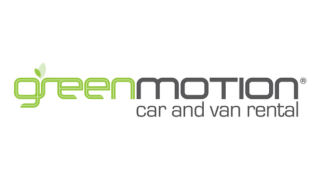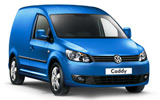 from $19/day
SUV
5 Adults, 3 Bags
London - Airport - Heathrow - Terminal 5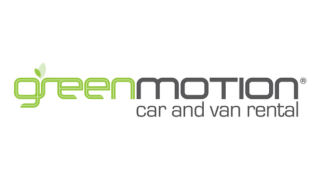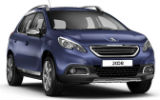 from $22/day
Standard
5 Adults, 4 Bags
London - Airport - Heathrow - Terminal 5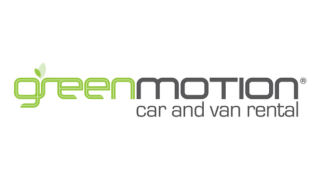 from $36/day
Full Size
5 Adults, 3 Bags
Edinburgh - Airport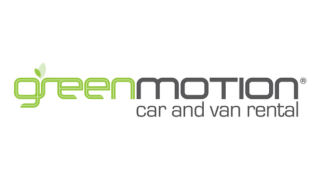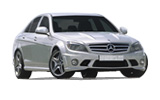 from $53/day
Luxury
5 Adults, 4 Bags
Belfast - Airport - George Best City Apt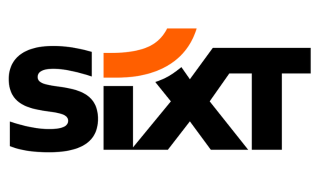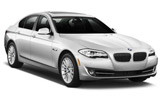 from $79/day
Convertible
4 Adults, 2 Bags
London - Airport - Heathrow - Terminal 5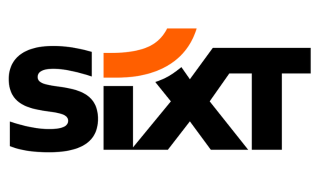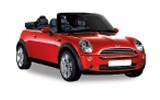 Why should you hire a car in the United Kingdom with Rental24.co.uk?
If you are looking for a reliable travel-planning partner, Rental24.co.uk is an excellent option. As experts in both short- and long-term hire, we help our customers find the perfect vehicles for their trips across the country - all within a short time frame! These are just a few of the reasons you should choose Rental24.co.uk for booking your road trip car:
A rich assortment of deals from all providers displayed on one platform
A smart search engine with filters to narrow your results
Wide coverage in airports and urban areas
Stable conditions without fine prints
Fast reservation and free cancellation
On our website, you can compare the market car hire by top criteria such as rental car price, pick-up type, payment method, and rental conditions provided. This allows you to analyse deals side by side and make an informed decision!
How much is it to hire a car in the UK?
The lowest car hire cost in the United Kingdom is £13 per day. When making a reservation for a week, you will pay around £95, while monthly deals start at £345. Among the different vehicle groups, the cheapest deals can be found in the Mini category. At the same time, more affordable rates are available in downtown locations, as in-airport spots are more expensive due to the extra charge they apply to customers.
In general, rates are subject to change depending on seasonal demand, the size and class of the vehicle chosen, and the duration of the trip. A deal is always cheaper in the low season and for small-motor vehicles. Also, you will enjoy cheaper daily rates when collecting car hire for a week than for a couple of days - the longer your hiring period, the better.
The best way to get up-to-date rates is to fill out a search form for your desired location and specific dates. Moreover, don't forget to compare deals on the options and products they include by default - the cheapest offer is not always the best one.
Short term car hire cost
The average UK car hire cost per day is £64. However, prices range from £13 to almost £261 per day. If you need a car for the weekend, you will pay around £120 on average, while prices fluctuate between a minimum of £26 and a maximum of £500 for such a period.
Long term car hire prices
Seven days or a week is the minimum period for which companies usually offer cheaper long-term rates. On average, expect to pay £502 for a weekly car hire. The cheapest long-term car hire price is £95 and the maximum cost is £1800, depending on the chosen auto.
At the same time, a month is the longest term for which you can book a car. We provide cheap monthly car hire rates in the British Isles starting at £373, while topping out at £5290 for 30 days. The average cost for the same period is around £1800
Most popular car hire locations in the United Kingdom
Every tourist who is dreaming of a great road trip wants to find a simple car rental comparison in the UK to select the best deal. And, once you have the perfect vehicle at your disposal, each of the four UK countries has something special in store for you. From iconic cultural sites to nature escapes and mind-blowing adventures, let's take a look at the most popular destinations within this amazing island nation.
England. If you're still deciding on your top destinations, start with London, the historical and administrative centre. Driving through the famous streets of this city is an exciting experience in and of itself.
For a beach vibe, make your way to Brighton or Cornwall, where a four-wheel drive will take you to the best spot off the coast. Also, consider Manchester, Leicester, Birmingham, and Leeds. Each of these cities will immerse you in a calm and relaxed English atmosphere.
Scotland. Car hire in Scotland gives you access to the best of the country's natural landscapes. From highlands to vast grasslands, rocky coastlines to mysterious lochs, it's hard to imagine a better place to enjoy wildlife. In addition, ancient Edinburgh, with its iconic castle, and eclectic Glasgow both have plenty to offer for road trippers.
Wales. Are you a lover of rural landscapes? If your answer is yes, hop in the car and make your way to Wales, where forests, grassland, and farmland make up over 80% of the country's total area. The main highlights you shouldn't miss are Brecon Beacons and Snowdonia National Parks.
Northern Ireland. Travellers flock to this country for its scenic coastline adorned with cliffs and stunning sea views. So, pick up a car hire in Northern Ireland and head to Giant's Causeway, the only attraction of its kind in the world. Also, you can visit the Titanic Museum in Belfast, and even visit the Republic of Ireland which shares its border with Northern Ireland. If you do decide to cross over, be aware of some differences in driving and speed/distance measurements.
Want to find the best place to start your trip? Look through the most popular UK pick-up locations among the airports, railway stations, and downtown areas below!
TOP car hire companies in the United Kingdom
With over 38 companies operating in almost 108 locations in the United Kingdom, it can be a challenge to find the right supplier. Fortunately, finding a reliable and highly trusted agency among all the available car hire places is an easy task with Rental24.co.uk. You indicate your desired pick-up location and travel period, and we provide a list of companies offering cars to fit your parametres. Then, you can compare agencies against multiple criteria, and opt for the one that suits your needs.
This is why the process of selecting a rental provider is very specific to each individual traveller and their needs. However, some providers stand out for having won the trust of customers with friendly service and affordable rates. Among the best car hire companies in the UK are: AVIS, Alamo, SIXT, Europcar, Hertz, Budget, Thrifty, Surprice, SpaceShips, Season Cars, Rhodium, Green Motion, NationWide, National, Low C Rent, Keddy, Interrent, International Supplier, Hertz Dream Collection, Practical Car And Van, Flizzr, Goldcar, Drivalia, Bucks, Budget Vans, Dixt, Dollar, Dollar Thrifty, Dooley, Easirent, Arnold Clark, Easirent Van, Enterprise, Europcar, Europcar Selection, Europcar, Firefly, and Ufodrive.
When selecting a provider, keep in mind such critical points as a minimum price, customer rating, rental terms, and quality of pick-up/drop-off procedures. Also, look out for special offers or discounts that may affect your preference, and check what's included in the default cost. According to our data, the cheapest UK rental agency is Green Motion, which offers a Mini Fiat 500 or similar for £13 per day. By contrast, the most expensive agency is Europcar, with its Premium Mercedes C-Class or similar available for £170 a day.
Review the full list of car hire providers below and click on the desired logo for more information.
Which is the biggest car rental company in the UK?
If we look at the statistics, Enterprise is the undisputed leader in the main categories. This supplier entered the UK car rental market in 1994 and has launched more than 470 locations to date, employing about 5,000 people. Customers prefer Enterprise for several reasons, including: a friendly approach, affordable rates, and a high rating. Thus, many consider them the best car hire company in the United Kingdom overall, even though Arnold Clark Rent A Car gains popularity rapidly and is considered to be one of the most-often-chosen agencies.
Also, they keep their vehicles clean and provide technical and information support 24/7. Plus, small bonuses (such as additional driver discounts for their "car club" members) complete their impeccable reputation. All of these features make Enterprise the number one choice for UK road travellers.
Car brands in the United Kingdom of Great Britain and Northern Ireland
Whether you're looking for a cheap long-term car rental or 1-5 day deals in the UK, we're here to provide you with a reliable vehicle from your favourite brand. But which one should you choose? Almost every third car on local roads is from Germany - Mercedes, Audi, Volkswagen, and BMW are among the most popular brands. Also, these four manufacturers cover about 40% of the automotive market in the United Kingdom. Other popular brands are Toyota and Ford, which account for about 7% of consumer demand. Kia, Vauxhall, Nissan, and Hyundai round out the top 10 most registered automakers within Great Britain and Northern Ireland. If you can't decide on a brand for your particular booking, monitor all the options in the following catalogue.
Best car hire groups in Britain
Compact or Mini? Standard or Full Size? If you're planning a trip, you're probably considering which type of car is your best choice. According to statistics, more than a quarter of Rental24.co.uk customers are looking for good old Economy models. Compacts and Minis are the second most popular cars in Britain. At the same time, many travellers like to compromise between price and size, and therefore opt for the Medium or Standard options.
Vehicles such as SUVs, minivans, and people carriers also make up a significant portion of the industry's demand. And even despite the rather cold climate, about 3% of clients want to travel in a Convertible and feel the wind in their hair as they drive!
When looking for the right car class and size, consider one of the main criteria: the number of passengers and the amount of luggage involved in your trip. Plus, keep in mind the road conditions in the city you will be visiting and stick to personal preferences. If you still don't know which class to opt for, we have all the vehicle groups explained in the UK in the table below. Click on the desired item to get more details on it.
Car hire age limit in the UK
The minimum car hire age in the UK is 21 among most providers; however, some suppliers state that you must be at least 23 years old to rent their vehicles. Also, certain vehicle categories (like vans or premium cars) require that a driver be at least 25 or even 30 years of age. This means a vehicle hire for 18-year-olds in the UK is nearly impossible under normal circumstances. As for the upper age limit, most providers allow cars for 70-year-old and older customers. Also, certain locations have unique age limits. For example, in Carmarthen, Newquay, Exter, Plymouth, and Taunton, Europcar does not allow car hire for renters over 75 years old.
Be aware that customers under 25 and over 69 may be subject to a daily young/senior driver fee. Please read the age policy of your supplier carefully before confirming a reservation. For more information on young driver age requirements and available vehicle categories, select the appropriate column below.
Cheap one way car hire from the UK
Round trips can get you bored quickly - why not take an exciting one-way route and avoid having to go back to your starting point? Pick up a one-way car hire in the UK and enjoy an amazing cross-country journey!
There are several truly popular routes for such trips, including London to Edinburgh, Edinburgh to Glasgow, London to Manchester, and Glasgow to London. However, you can find your unique itinerary by filling out our search form and choosing the "Return to a different location" option.
Our partners have multiple locations throughout Great Britain and Northern Ireland, and in most cases, they allow one-way service between their branches. Keep in mind that a drop charge may apply when you are returning a rental to a different location from your pick-up point. At Rental24.co.uk, you get access to:
Easy booking for one-way deals according to your preferences
A wide range of destinations serving one-way rentals
A large assortment of cars ideal for long-distance journeys
Low drop charges
Most popular tourist destinations in the United Kingdom
The UK holds a wide range of attractions for visitors to enjoy. Let's take a look at the highlights you can explore near its four main air hubs.
London Heathrow Airport LHR. Head to Thorpe Park Resort for an adrenaline rush. If you are travelling with young children, visit LEGOLAND Windsor Resort. Also, you can marvel at the history preserved at Windsor Castle, and breathe in the fresh air at Kew Royal Botanical Gardens - all within a short drive from the airport.
Edinburgh Airport EDI. Princess Street Gardens and Edinburgh Castle are easily accessible with cheap car hire in Scotland. In addition, you will find highlights such as the Scottish National Gallery and the Royal Mile near the airport.
Glasgow Airport GLA. After landing at GLA Airport, you can head to Barshaw Park or relax on the lawn near Crookston Castle. Then, head to Glasgow Science Center, or the Kelvingrove Art Gallery and Museum.
Manchester Airport MAN. Nearby indoor attractions include the Museum of Science and Industry as well as the Manchester Palace Theatre. Also, make your way to Painswick Park or Newall Green Nature Area for an open-air experience.
London Airport Heathrow [LHR]
London, England, UK
Nearby attractions
News Cinema
0.1 km / 0min
Fly Emirates A380
1.2 km / 1min
Site of Temple
1.3 km / 1min
Concorde G-BOAB
1.5 km / 1min
Edinburgh Airport [EDI]
Edinburgh, Scotland, UK
Nearby attractions
Captain Eric Brown
0.2 km / 0min
Carlowrie Castle
1 km / 1min
Manchester Airport [MAN]
Manchester, England, UK
Nearby attractions
Etrop Grange
0.5 km / 0min
Haletop Farm
0.6 km / 0min
Ridgeways Farmhouse
0.7 km / 1min
Glasgow Airport [GLA]
Glasgow, Scotland, UK
Nearby attractions
Burns Statue
1.5 km / 1min
Fountain Gardens
1.5 km / 1min
Martyrs' Sandyford
1.6 km / 1min
Customer reviews on UK car hire with Rental24.co.uk
Thousands of travellers have rated our reliable and cheap car hire in Northern Ireland, England, Scotland, and many destinations across the UK. We invite you to enjoy the benefits of our platform, including fast bookings, clean all-inclusive rates, and a large selection of vehicles; these benefits combine to ensure that you enjoy a comfortable drive. Additionally, if you need help, our support team is always happy to guide you.
If you are still in doubt, trust the experience of our previous customers. Several have recorded video reviews where they discuss the car model, pick-up/drop-off services, and supplier of their choice, and share their general impressions of working with us. Check out our customers' reviews and we are sure you will make the right choice!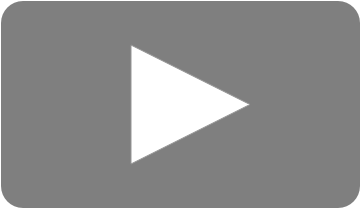 🇧🇶 CarVenience Car Rental at Kralendijk - Flamingo Airport [BON], Bonaire - Review of Rental24h.com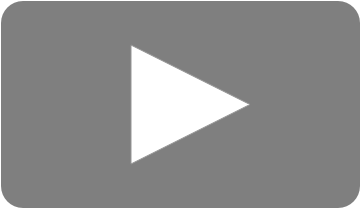 🇺🇸 Thrifty Car Rental in Washington DC Reagan Airport [DCA], USA - Review of Rental24h.com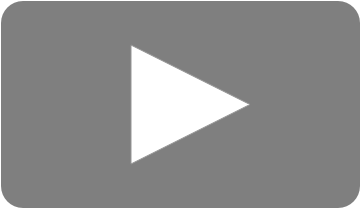 🇨🇿 Budget Car Rental at Prague Airport [PRG], Czech Republic - Review of Rental24h.com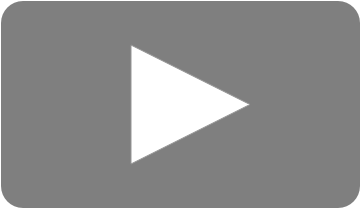 🇭🇺 GAME Car Rental at Budapest Airport [BUD], Hungary - Review of Rental24h.com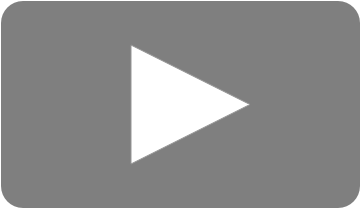 🇮🇹 TargetRent Car Rental at Venice Marco Polo Intl Airport [VCE], Italy - Review of Rental24h.com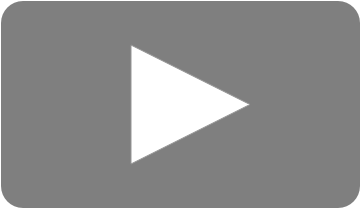 🇺🇸 Enterprise Car Rental at Reno-Tahoe International Airport [RNO], NV - Review of Rental24h.com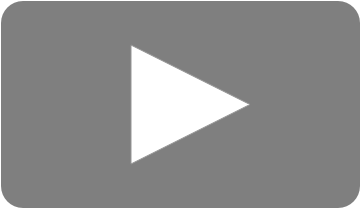 🇺🇸 Dollar Car Rental at Charleston Airport [CHS], SC - Review of Rental24h.com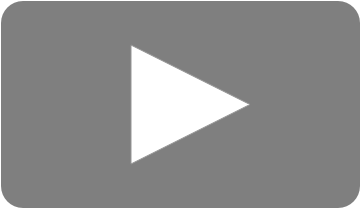 🇺🇸 Dollar Car Rental at Seattle-Tacoma International Airport [SEA], USA - Review of Rental24h.com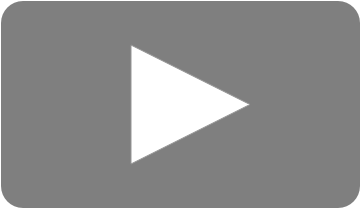 🇺🇸 THRIFTY Car Rental at Denver International Airport [DEN], USA - Review of Rental24h.com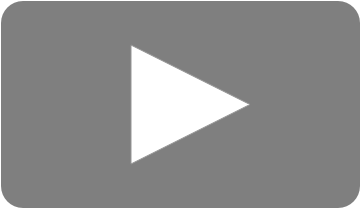 🇪🇸 GOLDCAR Car Rental in Barcelona – El Prat Airport [BCN], Spain - Review of Rental24h.com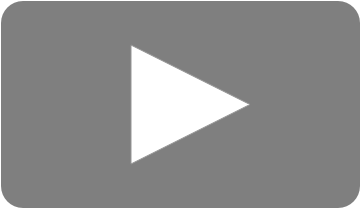 🇬🇷 AutoUnion Car Rental in Preveza - Aktion Intl. Airport [PVK], Greece - Review of Rental24h.com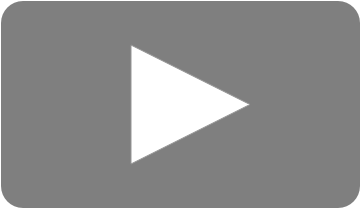 🇩🇴 EUROPCAR Car Rental in Santo Domingo Airport [SDQ], Dominican Republic - Review of Rental24h.com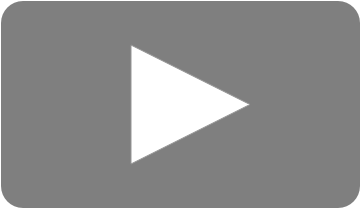 🇺🇸 ALAMO Car Rental in San Francisco Airport [SFO], USA - Review of Rental24h.com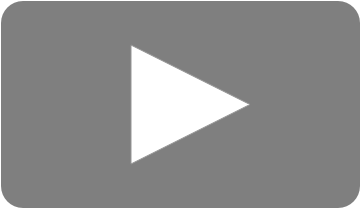 🇺🇸 FOX Rent A Car Rental in San Diego Airport [SAN], USA - Review of Rental24h.com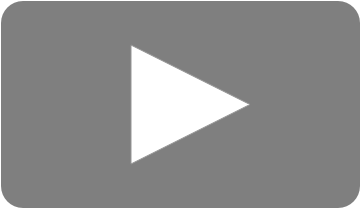 🇨🇦 Zoom Rent a Car Car Rental in Toronto Pearson Intl Airport [YYZ], Canada - Review of Rental24h.com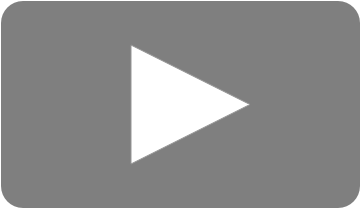 🇺🇸 Review of Rental24h.com: FOX Rent A Car Car Rental in Miami International Airport [MIA], USA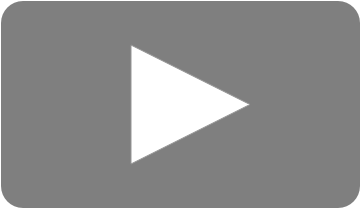 🇳🇿 Snap Rentals Car Rental in Queenstown Airport [ZQN], New Zealand - Review of Rental24h.com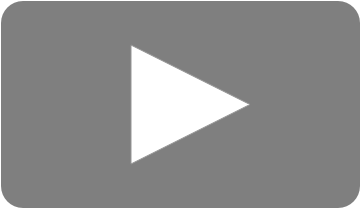 🇪🇸 WIBER Car Rental at Malaga Airport [AGP], Spain - Review of Rental24h.com
FAQ about long and short term car hire in the UK
What documents do you need to hire a car?
Although each agency has unique T&Cs, the list of requirements to rent a car in the UK is quite similar across the board. You must provide the following items at the rental counter:
Driving licence. According to the car hire licence requirements in this country, you must have a driving document (issued in the UK, EU, or US) printed in English. If your licence is not printed in English, you must accompany it with an official translation of your domestic licence, or an International Driving Permit (IDP).
Document for identification. Your ID card or passport is OK for photo identification.
Insurance. Despite the standard coverage offered with your vehicle, you can use an alternative option (personal auto insurance or credit card protection) to save money. Also, the service of third-party insurers is allowed.
Payment method. Please bring a credit or debit card with you to pay for your booking and deposit. If you want to leave a cash deposit, find out if your supplier provides such an option.
Booking voucher. Don't forget to bring the printed version of the voucher after making an online reservation, as it serves to verify and confirm the booking conditions.
Rental agreement. If all documents are in order, you sign the contract at the counter. After that, you get the keys and can head to your vehicle to pick it up.
How old do I have to be to rent a car in the UK?
You can book a car at Rental24.co.uk at any age, but keep in mind that the lowest age limit for the UK is 21.
How much is it to hire a car for a week in Great Britain?
The lowest price for a UK weekly car hire is about £95, but all the prices depend on the season, demand, rental agency, including different extras and so on.
How much does it cost to hire a car for a month?
When hiring a car in Albion for a month, be ready to pay about £1800 on average.
Do you have to pay tolls in a rental car in the UK?
Yes, you have to pay tolls when you drive on toll roads - only the payment method changes. You can receive the associated charges in your final bill, or pay them yourself.
In general, when you pick up a car hire in the United Kingdom, your vehicle may be equipped with a transponder tied to your bank card. You need to check this with your supplier. Online and on-site payments are also accepted. Refusal to pay tolls can result in a fine of up to £100, and even lead to the confiscation of the hired vehicle.
How to hire a car in the UK and drive around France and back?
The answer to this question lies in finding car hire companies that allow cross-border travel. Large international companies such as Enterprise and Avis usually allow one-way trips between the UK and France. However, make sure the agency you choose has a branch at your desired drop-off destination. Plus, be aware that border-crossing and drop-off charges, as well as mileage and vehicle group restrictions, could be applied to you in this case.
The best way to check the availability of one-way travel between the UK and France is to fill out the search form on Rental24.co.uk for specific drop-off locations.
What are the requirements for booking a car in the UK with a US or EU license?
You can safely hire in the UK with a valid EU or US licence held at least 12 months prior to your travel. However, the licence must be printed in English, or accompanied by an official translation (or International Driving Permit). Don't forget that meeting the legal age and complying with local traffic regulations are equally important requirements for hiring a vehicle in the UK. Please view the agency policy on our website, or contact the chosen provider directly for all relevant details.
Why is car hire so expensive in the UK?
Despite the fact that many people think about significantly soaring prices in the car hire market, we at Rental24.co.uk are proud to provide our customers the cheapest prices all across the UK! It won't be that expensive, if you book with us in advance (at least 2 weeks before your trip), just don't take any additional extras and check out the available deals at different pick-up spots.
Where should you hire a car in Scotland?
It's your choice where to start your trip in Scotland, as it all depends on your travel plans. However, according to statistics, 44% of our customers are looking to hire cars in Edinburgh, 29% in Glasgow, and 14% in Inverness. Other popular places where you can pick up a car in Scotland include Kyle, Aberdeen, Perth, and Dundee.
Can you rent a car without a credit card in the United Kingdom?
Yes, you can collect a long- or short-term car hire in G.B. with a debit card if the company supports such a payment method. You may need to meet additional requirements and expect a higher deposit in this case. Contact the supplier directly for full payment details.
Which is the best car hire company in the UK?
There is no 1 particular answer to this question, as it all depends on the renter's needs and likings. The biggest car rental agency in the UK is Enterprise - they offer a variety of different pick-up spots all over the country. The cheapest company in Great Britain is Green Motion, as they usually provide the lowest rates for car hire deals (that is without additional extras or fees for young drivers). Finally, Arnold Clark is among the top suppliers gaining popularity because of perfect service and good customer reviews.
What happens if you crash a rental car in the UK?
The cost of car rental in the UK usually includes a Collision Damage Waiver (CDW) and coverage from third-party claims. If you get into an accident through your fault, the insurance will compensate for losses incurred by the repair and replacement of the car. You only need to pay the excess amount for the rest of the coverage to come through. If another driver is at fault, your company will replace and repair the vehicle at their own expense, and then refund the money from the driver's insurer.
What is the average price of petrol in the UK?
The fuel cost in the United Kingdom depends on the specific location. So, in London, you will pay between £1.45 and £1.90 per litre. In Edinburgh, the average price is £1.67 per litre. And if you go to Cardiff, expect to pay around £1.55 per litre. Keep in mind that diesel fuel is about 2p more expensive.
What does Excess Insurance in the UK typically cover?
The insurance coverage that comes with your hired car contains a so-called excess. This is the amount you pay to activate your protection in the event of a potential accident due to your fault. So, excess insurance covers this amount, and you won't have to pay anything if you damage your car. Often, this means you won't need to leave a deposit which is between £500 and £1,200. What's more, this protection plan often covers damage to a rental car's undercarriage, tires, and windows, which are not included in standard insurance.