Best prices to hire a VAN in the UK
Organising a big road trip in the UK has never been easier. Rent a cheap VAN from any of the hundreds of locations available at airports, train stations, and main city points, and get ready for an amazing adventure. You can go for a small VAN like a VW Caddy, or find something bigger like a Vauxhall Vivaro. For more extensive passenger and luggage capacity, consider the long-wheelbase Ford Transit or Mercedes Sprinter. Whatever your needs, Rental24.co.uk has the perfect vehicle at an affordable cost.
On our website, you can compare rates from all listed companies at once and choose the cheapest VAN for rent anywhere in the UK. Thus, rental prices in London start from £63.33 per day. In another popular tourist destination like Belfast, the minimum cost is £25.71 per day, while in Manchester, you will get the cheapest deal at £32.43 per day. If you want to check the exact price in the desired location, fill out the search form at the top of the page.
from $16/day
Van
2 Adults, 3 Bags
Edinburgh - Airport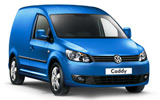 from $18/day
Van
3 Adults, 3 Bags
Edinburgh - Airport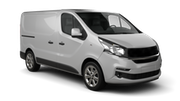 from $21/day
Van
3 Adults, 3 Bags
Edinburgh - Airport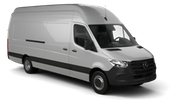 from $22/day
Van
2 Adults, 0 Bags
Coventry - Airport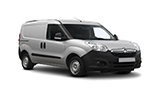 from $25/day
Van
3 Adults, 0 Bags
Coventry - Airport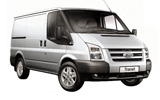 from $29/day
Van
7 Adults, 1 Bags
Edinburgh - Airport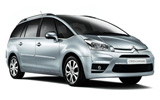 from $32/day
Van
5 Adults, 3 Bags
Gloucester/cheltenham - Airport - Gloucestershire
from $33/day
Van
7 Adults, 2 Bags
London - Airport - Heathrow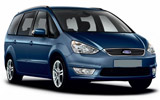 from $36/day
Van
7 Adults, 1 Bags
London - Airport - Heathrow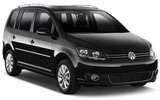 from $40/day
Van
2 Adults, 0 Bags
Coventry - Airport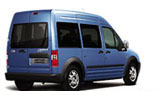 from $40/day
Van
7 Adults, 2 Bags
London - Airport - Heathrow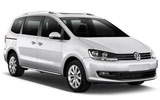 from $43/day
Van
3 Adults, 0 Bags
Coventry - Airport
Top VAN car hire locations in the United Kingdom
There are many situations where a passenger or cargo VAN is necessary. It could be moving to another city, a big trip with family or friends, or even transporting building supplies; whatever your ultimate goal, finding a rental VAN in the right place is a top priority.
The good news is that you can rent a car of the desired size in all popular UK locations. At Rental24.co.uk, we offer VANs in London, Glasgow, Birmingham, Edinburgh, and dozens of other destinations within England, Scotland, Wales and Northern Ireland. Find the perfect location in the following list and if needed, click on it for more details.
Aberdeen

Aylesbury

Basingstoke

Bath

Bedford

Belfast City

Birmingham City

Bournemouth

Brighton

Bristol

Cambridge

Cardiff

Chelmsford

Coventry

Derby

Doncaster

Dundee

Edinburgh City

Edinburgh Train Station Waverley Station
Exeter

Glasgow

Gloucester

High Wycombe

Huddersfield

Hull

Ipswich

Leeds

Leicester

Liverpool City

London Central

London Croydon

London Train Station King\'s Cross

Luton
Maidstone

Middlesbrough

Milton Keynes

Newcastle Upon Tyne City Centre

Northampton

Norwich

Nottingham

Oxford

Oxford Train Station Central Station

Peterborough

Plymouth

Portsmouth

Preston

Reading

Sheffield

Shrewsbury

Southampton

Stoke-on-trent

Swansea

Swindon

Watford

Wolverhampton
What is considered a VAN hire?
When you rent a VAN in the UK, you get a cube-shaped car that serves to transport people or goods. It's taller and longer than a regular sedan or hatchback. However, the cargo versions are still smaller than trucks.
Today, you can choose between numerous VAN models for hire. If you want to rent a 9-passenger VAN in the UK, pick up a Citroen SpaceTourer or a Vauxhall Vivaro. Other popular models are the Nissan Quest LE, Ford Transit, Toyota Sienna XLE, Subaru 360, and Mercedes Sprinter. They can be divided into full-size VANs, passenger/combi VANs, cargo VANs, Luton/box VANs, minibuses and many others.
The VAN car group is a specific class that has its own unique characteristics. A car can be considered a VAN if one or more of the following requirements are met.
It has at least 7-8 seats. An 8-passenger VAN for rent is among the smallest versions in the class.
It features a two-zone cockpit, i.e. separate compartments for the first and other rows of seats.
The car offers a separate pickup compartment in the back designed especially for transportation of goods.
It has a specific design without windows on the rear side panels.
The total carrying capacity of the car is over 1,000 kg.
The vehicle is originally designed for commercial and domestic purposes.
Why is it called a VAN?
VAN cars for rent have a specific name due to their special technical characteristics. The word 'VAN' comes from a shortening of the word 'caravan', used since the 1670s to describe a covered wagon for transporting goods. The first mention of the word 'van' in English occurred in the middle of the 19th century, at which point it began to consistently replace the longer version.
Types of VANs for hire
It can be a challenge to choose the right car among the multiple VAN types and sizes introduced on the market. They are divided according to purpose, cargo and passenger capacity, body shape, cargo bed appearance, and special characteristics. Before you rent a VAN in the UK, check all the available types in the following table and choose the one that best suits you.
Small VANs. Size is an important criterion when choosing a VAN. The smallest models have a short wheelbase (SWB), which reduces the expected passenger and cargo capacity. On the other hand, the compact size means improved manoeuvrability, which is perfect for driving within the city. When you rent a small VAN, companies offer Peugeot 5008, Kia Sorento, or similar models.
Medium VANs. Medium vans fill the gap between small and large models. They offer more space inside, allowing you to comfortably transport all your luggage. At the same time, driving such a car is no different from driving an ordinary passenger car. The body of this type of model is not large enough to cause you difficulty on the road. If you want to rent a camper VAN in the UK, look for it in the 'Medium VANs' category. The Ford Transit Custom and Renault Trafic are among the popular models in this class.
Large VANs. With the best price-to-payload ratio, large vans are the biggest vehicles available with a standard UK driving licence. They have a long wheelbase (LWB) which allows for more space inside. Plus, the increased distance between the axles makes for a smoother ride. Luton/box VANs such as the Mercedes Sprinter are the most common representatives of this group.
Pickup/4x4 VANs. Sometimes called a pickup truck, the pickup VAN has a recognisable open-air cargo bed behind the cab. Many models are equipped with a 4x4 option that makes it easier to move through the dirt, uphill, and on off-road sections. The most popular models in the category are Chevrolet Silverado and Ford F-150.
Minibus/MPV. With up to 7 seats, minibuses and MPVs are perfect for small-group trips with family or friends. With a 3-row seating configuration, the two rear rows can be folded down to increase cargo space. Volkswagen Caravelle is the most typical representative in this group.
Cargo VANs. This car features a single cabin with one row of seats, while the rest of the space can be used for cargo. Cargo VANs are equipped with convenient sliding side doors and large rear doors that make loading/unloading easier. If you need a vehicle of this type, look out for Ram Promaster or Fiat Ducato.
| | | | | |
| --- | --- | --- | --- | --- |
| | Peugeot 5008 | Small VAN | 7 passengers | 1 suitcase |
| | Ford Transit | Medium VAN | 9 passengers | 4 suitcases |
| | Mercedes Sprinter | Large VAN | 3 passengers | 3 suitcases |
| | Ford Ranger Double Cab | Pickup/4x4 VAN | 5 passengers | 3 suitcases |
| | Toyota minibus | Minibus/MPV | 9 passengers | 4 suitcases |
| | Ford Transit SWB VAN | Cargo VAN | 2 passengers | 3 suitcases |
Top companies to rent a VAN in the United Kingdom
For those who want to rent a VAN, companies in the UK offer multiple and diversified options. On our website, you can find high-quality deals from big international suppliers such as Enterprise, Budget, Alamo, Dollar, Thrifty, and Europcar. Smaller agencies including Firefly, Interrent, Flizzr, and others are also ready to provide you with an enjoyable car hire experience in your pick-up location.
For example, in London, the cheapest company is Surprice. Judging by customer ratings, the most popular VAN hire companies are Hertz (8.8/10), Avis (8.7/10), and Sixt (8.6/10). At Rental24.co.uk, you get access to highly-trusted companies anywhere in the United Kingdom!
Why do you need to hire a VAN in the UK?
From Brighton's sunny coastline to the Scottish Highlands, the UK offers an extensive collection of tourist gems. Lively cities, a fascinating cultural heritage, and a beautiful countryside hold a vivid travel experience in store for you. These are just a few reasons why it's a great idea to pick between a UK car and VAN hire and explore all the local sights at your own pace.
Start your trip in London, which is full of stunning sights marking famous historical events. Edinburgh and Glasgow are also perfect destinations, showcasing great architectural masterpieces, entertaining street performances, and other manifestations of the famous British culture. Want something special? Head to Manchester for a touch of modernity, or visit Leeds for an industrial city vibe.
The UK especially favours outdoor adventurers. You can explore many amazing National Parks like the Peak District or the North York Moors. The Cornish coast is also an excellent place to relax. Rent a passenger VAN and spend your best holiday with family or friends. The spacious cabin provides a comfortable drive, while the spacious trunk accommodates all of your luggage. With a VAN at hand, you have all the ingredients for an unforgettable ride in the UK!
Best VAN rental models in the United Kingdom
Finding a car that fits your needs can be a daunting task. However, it's much easier to accomplish if you know what to expect. According to travel reviews, Ford Tourneo is one of the most practical vans. It provides comfortable seating for up to 7 people and has enough manoeuvrability for a variety of road situations. The VW Touran is also a great choice if you are looking for the best VAN for rent. This model meets all the requirements of a family trip and offers outstanding fuel economy. For transporting goods or moving, pick up the Mercedes Sprinter Cargo VAN, one of the best vehicles in its class.
Find all available VAN rental makes and models in the following list. Check out their key specifications and make your final choice!
How much does it cost to rent a VAN in the UK?
When choosing a VAN, multiple factors affect how much you pay in the end. The major price deciders are size and passenger capacity, brand and model, vehicle age, availability, current demand, pick-up location, and the company you're renting from. Also, the duration of the trip is an important factor. Check out the average VAN rental prices in the United Kingdom for short- and long-term trips below.
Hire a VAN for a day
The price to rent a VAN range from from £16 to £43 per day in the UK, while the average price is £30 per day. For this amount of money, you can book a Volkswagen Transporter, Mercedes Vito Traveliner, Citroen C4 Grand Picasso or similar model . Always check what options and equipment come by default and what you have to pay for. The best way to get a discount rate is to book in advance. Also, compare similar deals from different companies to choose the cheapest one.
Rent a VAN for a week
A week is the minimum period for which companies apply lower long-term rates. You may even find that a 7-day rental is cheaper than a 5-6-day keep. If you don't take into account a specific passenger capacity and rental company, the average price to rent a VAN for a week is £157 in the UK.
Hire a VAN monthly
On our website, you can pick up a car for any period lasting up to a month maximum. On average, a VAN hire costs £822 per month in the UK. Don't forget to use the filters and compare deals by various parameters to find the best option for your money.
How old do you have to be to hire a VAN in the UK?
The minimum age to hire a car in the UK is 25. However, VANs are in a specific rental category to which different age limits are applied by many agencies. These age limits vary from company to company.
Enterprise, Alamo, and National in the United Kingdom provide VANs for drivers over 25. Plus, you can only drive small passenger VANs and cargo VANs until you are at least 30 years old. At the same time, Sixt allows you to rent a VAN under 25 in the UK. The exact list of available types and models varies by location.
At Hertz and Avis, you must be at least 25 years old to pick up small and short-wheel-base VANs. The minimum age may increase for larger models. Be aware that the young driver fee applies to underage drivers. This charge is not included in the total booking rate, but you must pay it at the counter.
Hire a VAN with Rental24.co.uk like our customers!
We offer a reliable, fast, and cheap way to hire a VAN anywhere in the UK. Thousands of people have already rated our service and you may be the next lucky customer. If you're still in doubt that Rental24.co.uk is the right place to find your perfect vehicle, watch video car rental reviews where our previous clients share their experiences.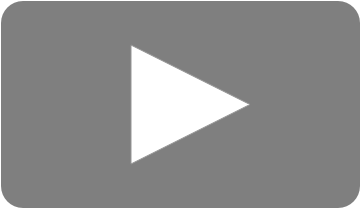 🇧🇶 CarVenience Car Rental at Kralendijk - Flamingo Airport [BON], Bonaire - Review of Rental24h.com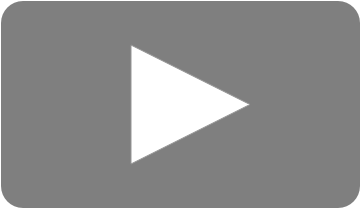 🇺🇸 Thrifty Car Rental in Washington DC Reagan Airport [DCA], USA - Review of Rental24h.com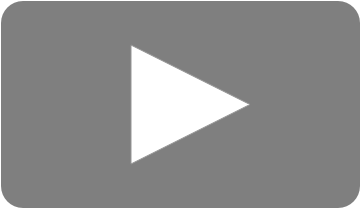 🇨🇿 Budget Car Rental at Prague Airport [PRG], Czech Republic - Review of Rental24h.com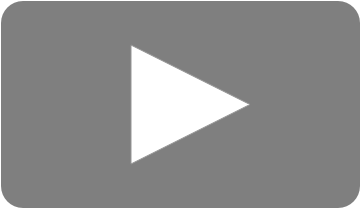 🇭🇺 GAME Car Rental at Budapest Airport [BUD], Hungary - Review of Rental24h.com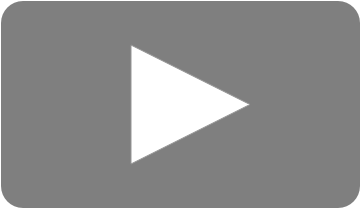 🇮🇹 TargetRent Car Rental at Venice Marco Polo Intl Airport [VCE], Italy - Review of Rental24h.com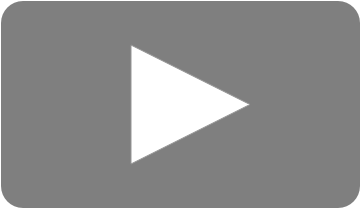 🇺🇸 Enterprise Car Rental at Reno-Tahoe International Airport [RNO], NV - Review of Rental24h.com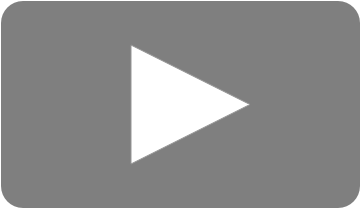 🇺🇸 Dollar Car Rental at Charleston Airport [CHS], SC - Review of Rental24h.com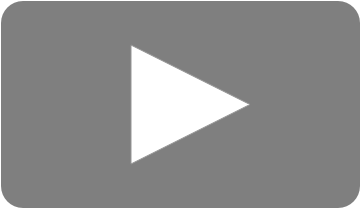 🇺🇸 Dollar Car Rental at Seattle-Tacoma International Airport [SEA], USA - Review of Rental24h.com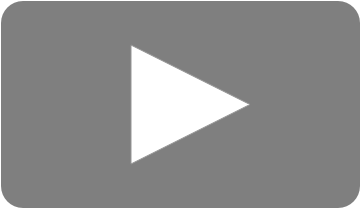 🇺🇸 THRIFTY Car Rental at Denver International Airport [DEN], USA - Review of Rental24h.com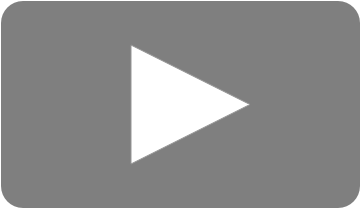 🇪🇸 GOLDCAR Car Rental in Barcelona – El Prat Airport [BCN], Spain - Review of Rental24h.com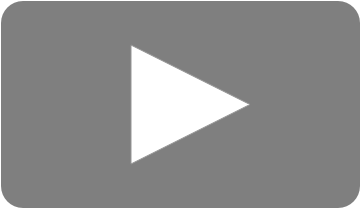 🇬🇷 AutoUnion Car Rental in Preveza - Aktion Intl. Airport [PVK], Greece - Review of Rental24h.com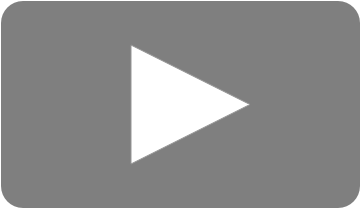 🇩🇴 EUROPCAR Car Rental in Santo Domingo Airport [SDQ], Dominican Republic - Review of Rental24h.com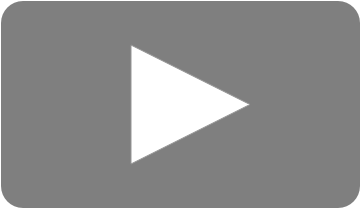 🇺🇸 ALAMO Car Rental in San Francisco Airport [SFO], USA - Review of Rental24h.com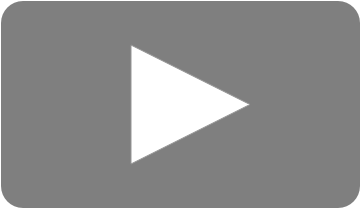 🇺🇸 FOX Rent A Car Rental in San Diego Airport [SAN], USA - Review of Rental24h.com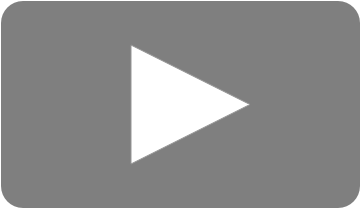 🇨🇦 Zoom Rent a Car Car Rental in Toronto Pearson Intl Airport [YYZ], Canada - Review of Rental24h.com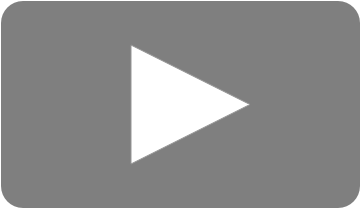 🇺🇸 Review of Rental24h.com: FOX Rent A Car Car Rental in Miami International Airport [MIA], USA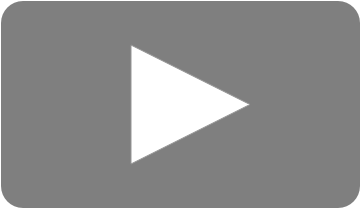 🇳🇿 Snap Rentals Car Rental in Queenstown Airport [ZQN], New Zealand - Review of Rental24h.com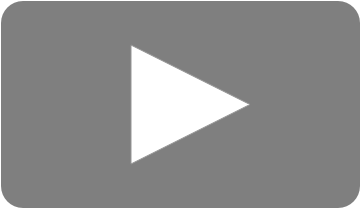 🇪🇸 WIBER Car Rental at Malaga Airport [AGP], Spain - Review of Rental24h.com
FAQ about hiring a VAN in the UK
What do I need to hire a VAN in the UK?
You must comply with the documentary policy of the company from which you are picking up a car. The list of documents needed for VAN hire is available below.
Valid driving licence. You must have a domestic driver's licence held for a minimum of 2 years. Both EU and UK licences are accepted. Please note that if your licence is not in the form of a photo card, an additional photo ID is required.
Proof of current address. UK residents must provide a bank statement, a recent utility bill, or other proof of address. This does not have to match the address on the driver's licence. Official electronic versions of documents and physical copies are accepted.
Licence check code. UK licence holders must provide a licence check code so that the company can verify their driving record. This code can be generated at the gov.uk website.
Debit or credit card. A bank card is one of the main car rental documents needed in the UK. Therefore, make sure that the available balance on your card is sufficient to pay the full reservation cost, equipment, and deposit.
Copy of booking voucher. Provide a printed version of the voucher sent to your email after the booking is completed. This document contains the rental terms and serves as proof of payment.
Where is the cheapest place to rent a VAN in the United Kingdom?
The cheapest place to rent a van is GREEN MOTION, which offers a Volkswagen Caddy Combo Van for £16 per day. The best way to get a cheap price is to book in advance. Also, don't forget to compare similar deals from different companies.
Can you rent a VAN and drop off at a different location?
Yes, you can. This opportunity is available with one-way car hire deals in the UK. Collect your car at a specific location and return it to another participating company office within the city or country. You can use the one-way option between major airports and city points. If you want to hire a VAN and drop it off at a different location, here are the main points you should know:
The one-way deal is more expensive than the round-trip option. This is because companies apply a one-time drop charge in addition to the reservation cost.
The drop charge amount depends on the starting location, the distance between pick-up and return spots and the time of year. Usually, the charge is included in the total price.
The best way to get a cost-effective one-way deal is to book in advance.
If you return your car to a different location within the same city, higher rates and mileage charges may be applied.
If you want to drop off the car in another country, check this possibility in advance. If allowed, you will need to comply with the Border Crossing Policy as well.
What is the best car hire for a family of 8 in the UK?
You can rent an 8-passenger VAN, which is a great choice for a family ride. However, eight-passenger SUVs are also popular today. If this is the type of car you want, consider the Honda Pilot, Ford Expedition, or Chevrolet Traverse.
What vehicle will fit 10 passengers?
The first option is to hire two standard sedans that can accommodate five people in each car. The second solution is to rent a VAN for 10 passengers. Keep in mind that it can be a challenge to find a VAN with exactly 10 seats, because cars in this category are rarely updated. Thus, consider a 12-passenger VAN that will easily accommodate 10 passengers - companies have many twelve-seaters in their lineups.
What is the difference between a 12 passenger VAN and a 15 passenger VAN?
When you rent a 15 passenger VAN, you get a car with four rows of seats located behind the front row. On the other hand, a 12-seater VAN has three rows of seats behind the front passenger and driver seats.
Although the 12-seater and 15-seater are built on the same chassis, the difference is solely in the seating configuration. So, when you rent a 12-passenger VAN, you can use about 3.5 feet of extra luggage space behind the third row of seats. Inside a 15-seater, this space is occupied by the fourth row of seats.
Can you camp in a VAN in the UK?
According to official UK law, wild camping in a touring caravan is not allowed in England, Wales, or Northern Ireland. However, you can rent a small camper VAN in the UK and stay in a particular place overnight if you have permission from the landowner. Also, many people drive into remote areas and camp without permission.